Pizuna Deluxe 600 Thread Count Cotton Pillow Cases
More Information
Breathability
High
Fitting
Tight
Weave
Sateen
AUTHENTICATED THREAD COUNT
These Sheets are durable & soft gives comforts of 5-star luxury sheet at an affordable price. Every drop of color used in the fabric is with fade-resistant dyes that stay bright even after extended use makes it heirloom quality product
Secure and safe
Our chemical-free sheet is made in BSCI compliant and oeko-tex standard 100 factories, an independent certification system ensures to meet high safety standard to keep your family safe and healthy. The oeko tex sheets are tested for harmful substances and
Wash Care
Make sure to wash your Sheets, Pillowcases or Duvet Cover Sets on gentle cycle. Add fabric softener during your machine's rinse cycle to help increase softness and reduce wrinkles. Immediately after drying, hand press your sheets to avoid wrinkles.
Size Guide
Category Page Product Description

600 Thread Count cotton Deluxe pillowcases are soft, cool and breathable. Stylish 4 inch Hem detailing for the elegant and luxurious look making them extremely classy.

Set of 2 Pillow case.
Weighing a strengthening mix of Light and Medium.
Available in 10 trendy color.
Sizes available: King, Standard, 48cm x 74cm
Starting Range : 18.99£

Meticulously Crafted
The Sensitive Skin Dyed Deluxe Pillowcases are Individually Tailored, Measured and Quality Checked. Made with Stylish 4 inch hem & 5-star hotel quality. Mix and match them with sheets and other pillowcases to have a colorful look.
Description

SOFT, COOL AND BREATHABLE: Our Luxury Oxford Pillow cases are woven using specially compacted Single Ply Yarns made from 100% Long Staple Cotton. This makes the pillowcases go to in the premium segment. We use Fine Yarn Technique in weaving and processing to make these light weight pillow covers soft, sweat wicking and temperature balancing to keep your skin at correct temperature for a comfortable night's sleep. Elegant & Vibrant: Our antistatic pillow cases are pet friendly & made to last.


Benefits and Advantages - Stylish 4-inch Hem detailing.- Perfect Fit.- Lightweight & Durable pillowcase.- Gives a modern, luxurious and classy look.- Mix & Match color to get stylish look.- Easy Care and Maintenance.- Ethically Made and Oeko Tex Certified.
Stylish 4 inch Hem detailing for the Elegant and Luxurious look making them Extremely Elegant and Classy.These best quality cotton pillowcases do not fade even after prolonged wash.


Our Luxuriously soft pillow covers creates serene sleeping experience with 4 Over 1 under Sateen weave leaving you refreshed and rejuvenated. Slip into superior style & comfort for restful night's sleep with the help of luxury from Pizuna.


These Sensitive Skin Dyed Pillow cases are Individually Tailored, Measured and Quality Checked. Our chemical-free sheet is made in BSCI compliant and oeko-tex standard 100 factories, an independent certification system ensures to meet high safety standard to keep your family safe and healthy. The oeko tex sheets are tested for harmful substances and certified azo free.



Wash Care

Make sure to wash your Sheets, Pillowcases or Duvet Cover Sets on gentle cycle. Add fabric softener during your machine's rinse cycle to help increase softness and reduce wrinkles. Immediately after drying, hand press your sheets to avoid wrinkles.

Shipping & Return

We have a simple return policy. All you need to do is send us the product back in 30-days from delivery date in its original packaging and condition. To complete the return, we would need a receipt or proof of purchase. Shipping costs are non-refundable.
Meticulously crafted from the bestselling, supersoft fabric that started it all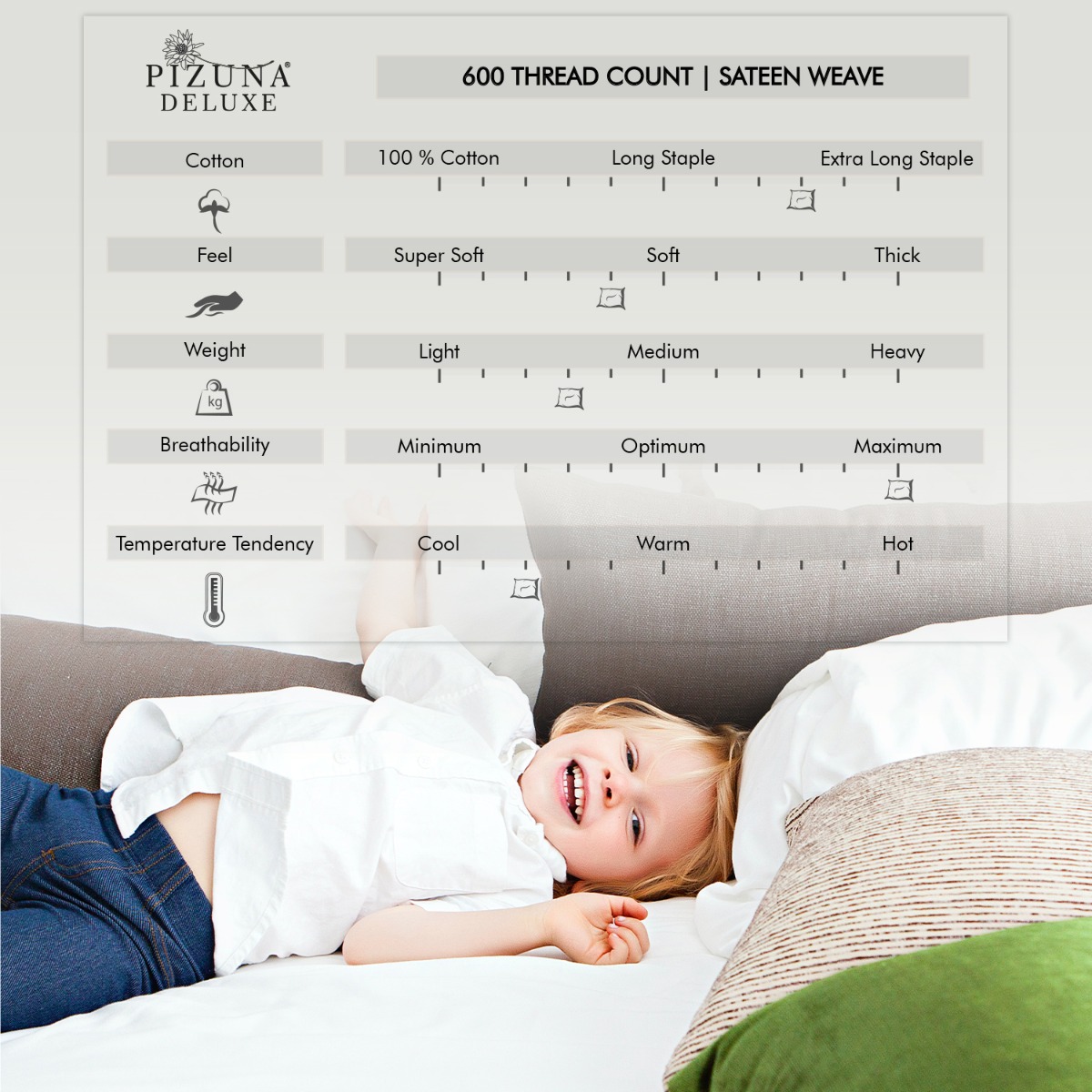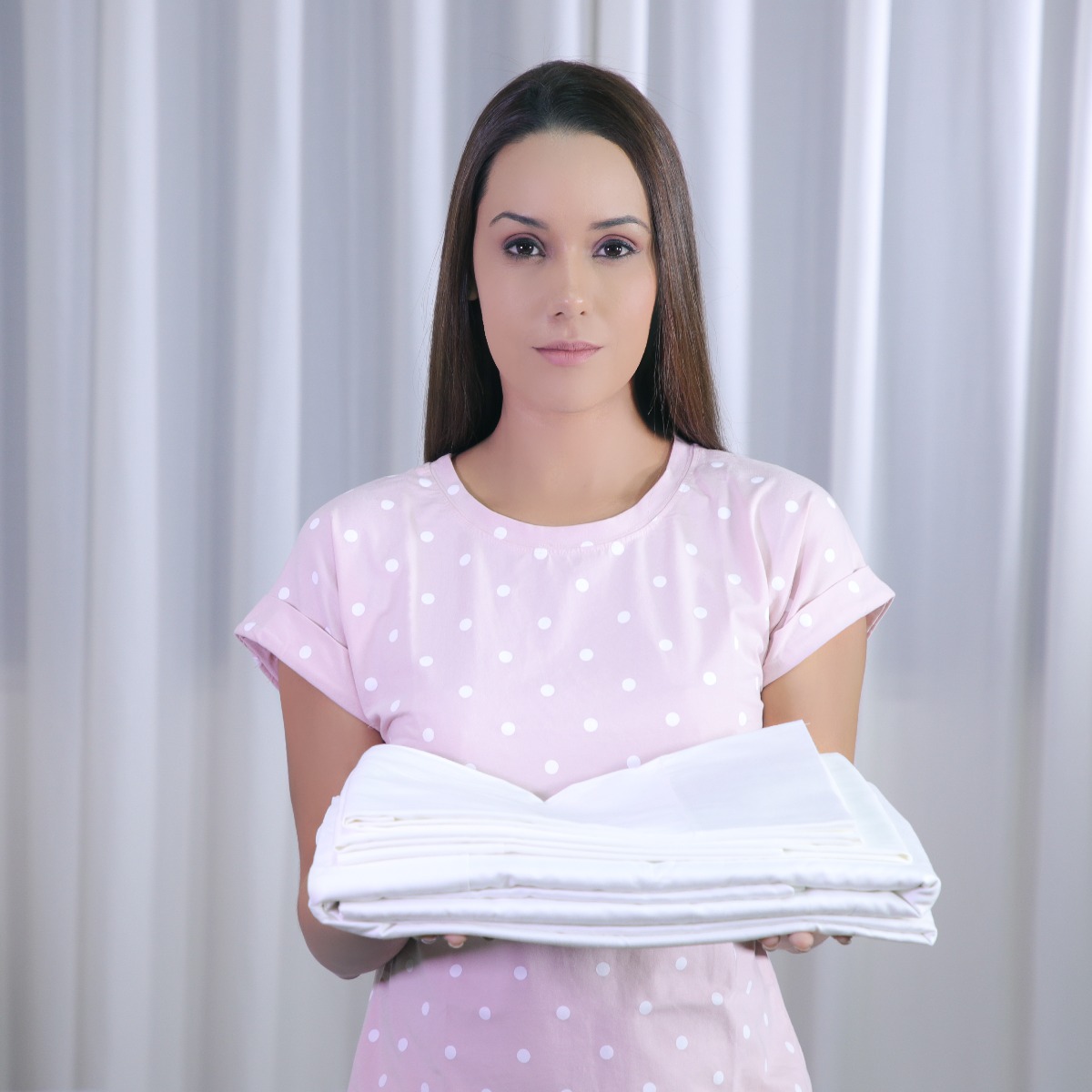 Fine Yarn Technique
We use only sustainably sourced natural 100% long staple cotton.
All our textile offerings are crafted using the Fine Yarn Technique which is employed in weaving and processing. The result is thinner long staple cotton yarn that is super soft, subtle and long lasting. The general idea is that a fabric boasting of 1000 thread count cannot be made softer. This myth is busted by the Fine Yarn Technique that increases softness and absorbency compared to other Thread Count
Our Holistic Approach.
Our approach is simple – we are dedicated in creating products and services that are in sync with what our customers wants. Unlike the traditional supply chain, we send all our best quality craftsmanship and the finest materials directly to our warehouse. We remove the middle men, stores and the additional costs and then pass along the savings to you. The additional cost of approx 80 USD is steer clear of and the sheets reach at a best possible price.
40£(Product & Shipping Cost) + 40£(Middle Man) = 80£ 40£ (Happy Customer)