Pizuna 600 Thread Count Cotton Damask Fitted Sheet
More Information
Breathability
High
Fitting
Tight
Weave
Sateen
AUTHENTICATED THREAD COUNT
These Sheets are durable & soft gives comforts of 5-star luxury sheet at an affordable price. Every drop of color used in the fabric is with fade-resistant dyes that stay bright even after extended use makes it heirloom quality product
Secure and safe
Our chemical-free sheet is made in BSCI compliant and oeko-tex standard 100 factories, an independent certification system ensures to meet high safety standard to keep your family safe and healthy. The oeko tex sheets are tested for harmful substances and
Wash Care
Make sure to wash your Sheets, Pillowcases or Duvet Cover Sets on gentle cycle. Add fabric softener during your machine's rinse cycle to help increase softness and reduce wrinkles. Immediately after drying, hand press your sheets to avoid wrinkles.
Size Guide
Category Page Product Description

Plush and soft, the 600 Thread Count Damask Fitted Sheet is tailored to perfection. Experience the comfort and feel of 5-star hotel quality luxurious bed linens. Crafted with premium 100% Long Staple Cotton and Single Ply Yarns for breathability and gentle feel to the skin.

High-quality all-round elastic
Smart Side Tag
100% Long Staple Cotton
Available in wide range of trendy colour
King, Super King, Single, Double, Emperor, Three Quarter, 150 x 200cm, 100 x 200cm, 80 x 200cm

Meticulously Crafted
Fits your mattress effortlessly for a comfortable and undisturbed sleep all night long. These deep fitted sheets fit mattress from 8cm to 15cm easily. Your skin breathes naturally in the 100 x 200 patterned fitted sheet because of the 100% Long Staple Cotton. The Dobby Dots design on these fitted bed sheets look beautiful when mixed and matched. 
Description

SOFT & COMFORTABLE DESIGNER FITTED SHEETS 100 x 200 SIZE is an exquisite collection using time honoured techniques and modern technologies. The designer Pattern Fitted Sheet 100 x 200 Size brings elegance in 100% Long Staple Cotton distinguished by unique alternate design pattern. The subtle sheen & detailed textured surface gives a regal appeal while the 5-star hotel quality linens for a sophisticated look and an easy cosy experience. The Deep Fitted Bed Sheet 100 x 200 Size is a glorious addition to your bedroom.

MINIMALISTIC CLASSICAL STYLE: The superior quality Sateen Damask Fitted Sheet 100 x 200 Size is durable and an unmatched gifting option for your loved ones. Gift on Thanksgiving, Christmas, New Year, Mother's Day, Father's Day, Valentine's Day & Special occasions. EASY TO CARE & MAINTAIN Wash at 60C/140F. Always follow care label instructions. The use of bleach or creams containing bleaching agents may cause colour loss in washing.

SUSTAINABLE & SOCIALLY RESPONSIBLE: These Sensitive Skin Fitted Sheet 100 x 200 Size are Sustainable, Individually Tailored, Measured & Quality Checked (piece by piece). Made in BSCI compliant and OEKO-TEX Standard 100 factory, an independent certification system that ensures to meet high safety standard to keep your family safe and healthy. The OEKO TEX 100 x 200 fitted sheet only are tested for harmful substances, ma100 x 200 it soothing for even the most sensitive skin.

SATISFACTION GUARANTEED: We are so confident in the quality of 100 x 200 fitted sheet that we offer a satisfaction guarantee! If you are unsatisfied, simply contact us through the seller tab within 30 days to return the product for a full refund.

 

Wash Care

Make sure to wash your Sheets, Pillowcases or Duvet Cover Sets on gentle cycle. Add fabric softener during your machine's rinse cycle to help increase softness and reduce wrinkles. Immediately after drying, hand press your sheets to avoid wrinkles.

Shipping & Return

We have a simple return policy. All you need to do is send us the product back in 30-days from delivery date in its original packaging and condition. To complete the return, we would need a receipt or proof of purchase. Shipping costs are non-refundable.
Meticulously crafted from the bestselling, supersoft fabric that started it all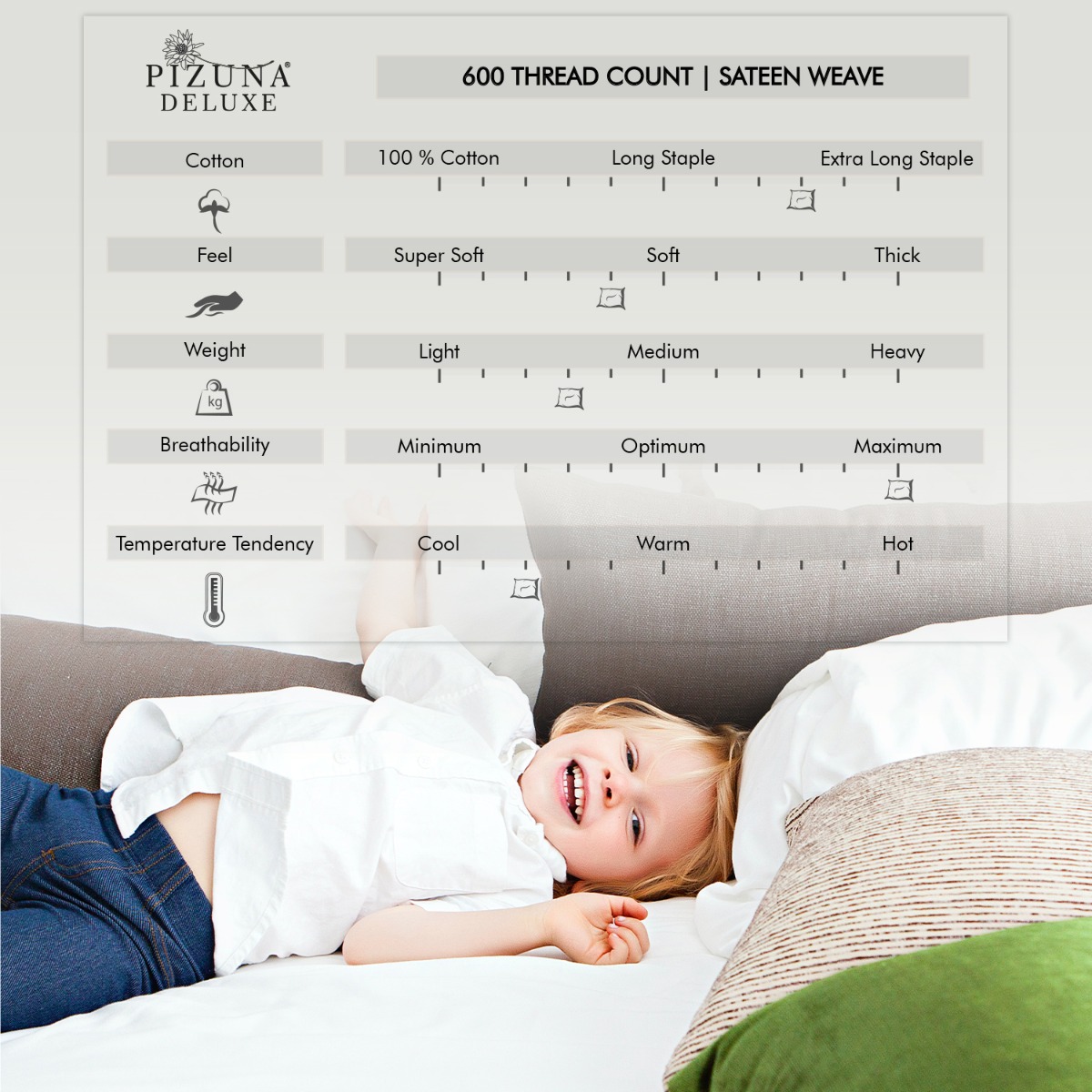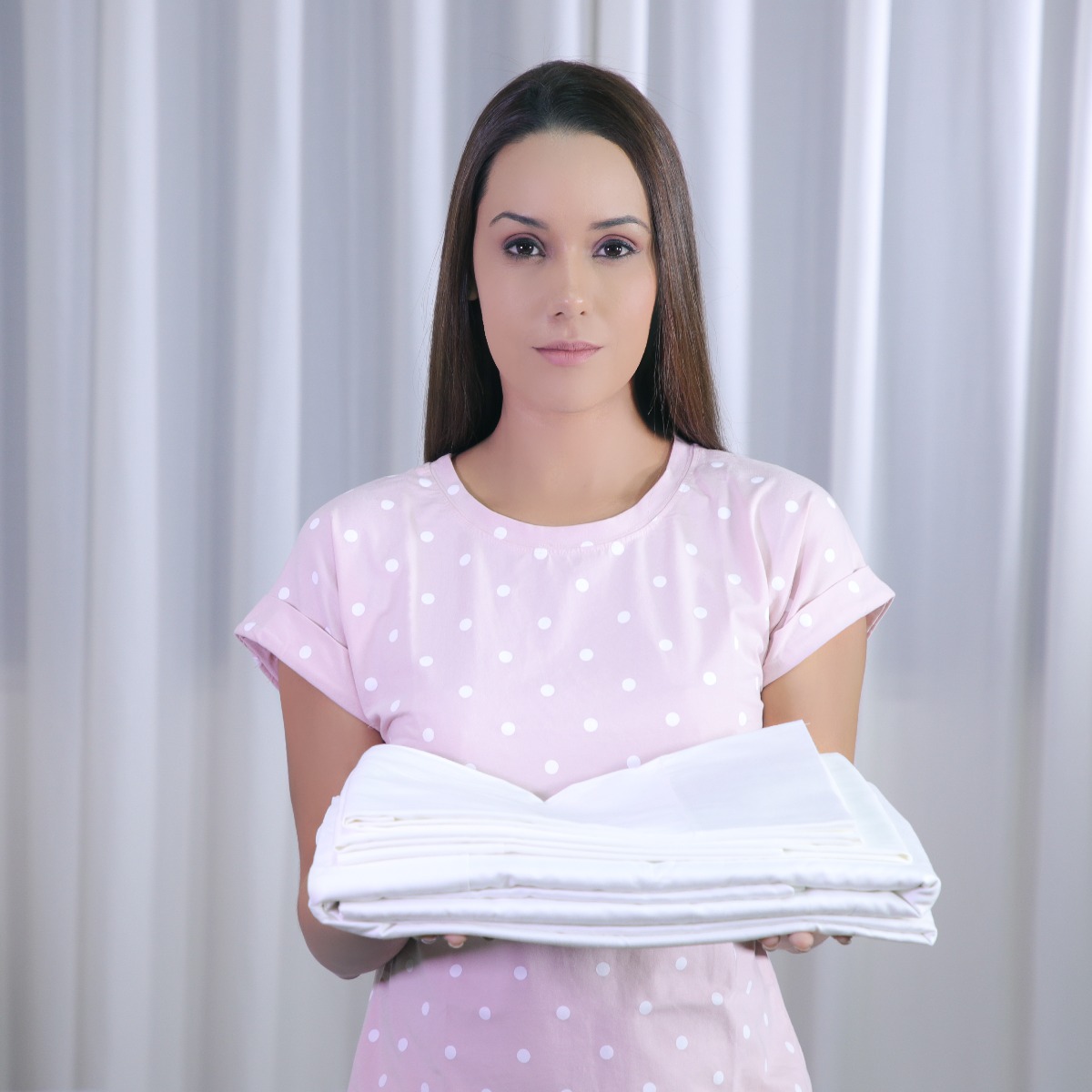 Fine Yarn Technique
We use only sustainably sourced natural 100% long staple cotton.
All our textile offerings are crafted using the Fine Yarn Technique which is employed in weaving and processing. The result is thinner long staple cotton yarn that is super soft, subtle and long lasting. The general idea is that a fabric boasting of 1000 thread count cannot be made softer. This myth is busted by the Fine Yarn Technique that increases softness and absorbency compared to other Thread Count
Our Holistic Approach.
Our approach is simple – we are dedicated in creating products and services that are in sync with what our customers wants. Unlike the traditional supply chain, we send all our best quality craftsmanship and the finest materials directly to our warehouse. We remove the middle men, stores and the additional costs and then pass along the savings to you. The additional cost of approx 80 USD is steer clear of and the sheets reach at a best possible price.
40£(Product & Shipping Cost) + 40£(Middle Man) = 80£ 40£ (Happy Customer)