Pizuna Deluxe 600 Thread Count Cotton Flat Sheet
More Information
breathability
High
fitting
Tight
weave
Sateen
AUTHENTICATED THREAD COUNT
These Sheets are durable & soft gives comforts of 5-star luxury sheet at an affordable price. Every drop of color used in the fabric is with fade-resistant dyes that stay bright even after extended use makes it heirloom quality product
Secure and safe
Our chemical-free sheet is made in BSCI compliant and oeko-tex standard 100 factories, an independent certification system ensures to meet high safety standard to keep your family safe and healthy. The oeko tex sheets are tested for harmful substances and
Wash Care
Make sure to wash your Sheets, Pillowcases or Duvet Cover Sets on gentle cycle. Add fabric softener during your machine's rinse cycle to help increase softness and reduce wrinkles. Immediately after drying, hand press your sheets to avoid wrinkles.
Category Page Product Description

600 Thread Count cotton Deluxe Flat Sheet are soft, cool and Breathable. Stylish 4 inch Hem detailing for the Elegant and Luxurious look making them Extremely Classy.

One Pc Flat Sheet only.
Weighing a strengthening mix of Light and Medium.
Comparatively Softer and Long Lasting.
Available in wide range of trendy color
Sizes available: King, Queen, Full, California King, Twin and Twin XL
Starting Range : 29.99 USD

Meticulously Crafted
The Flat Sheet also commonly known as Top Sheet" is a sheet between the fitted sheet and your duvet cover or comforter. It shields your bedding set from getting dirty and minimizes the trouble of frequently laundering your duvet cover, comforter or blankets.
Description

Our 600 thread count 100% long-staple cotton flat sheet with sateen weave is distinctively breathable has cooling effect and comfort. These Flats sheets are carefully crafted & weaved by using Fine Yarn Technique keeping your comfort in mind. Elegant hem styling guarantees aesthetic look yet it is lightweight makes it a perfect choice for those with sensitive skin and allergies. Our Luxury 5 Star Hotel Bed Sheet are woven using Specially Compacted Fine Single Ply Yarns made from 100% Long Staple Cotton.


It consists of 1 Flat Sheet King Size: Dimension: 108" x 102"


Benefits and Advantages 
- 4-inch stylish Hem detailing for an elegant & luxurious look.
- Oversized dimension with extra-long length.
- Breathable, temperature balancing, sweat-wicking & moisture absorbent.
- Fabric in this flat sheet is soft & cool are suitable for all climate.
- Saves you from heavy laundering.
- Easy Care and Maintenance.
- Mix-Match color flat sheet with duvet & pillowcase.


100% long staple cotton makes it more durable, crisp & long lasting. 


Use of special fine yarn technic make it more comfortable, Light weight & softer as compare to other 600 thread count sheet in the market. Instantly elevate any bedding ensemble to a whole new level of sleep style and comfort with the irresistibly soft experience. Our main motto is to provide you the best quality product.


These Sheets are durable & soft gives comforts of 5-star luxury sheet at an affordable price. Every drop of color used in the fabric is with fade-resistant dyes that stay bright even after extended use makes it heirloom quality product. But use of bleach or creams containing bleaching agent may cause color loss.


Our chemical-free sheet is made in BSCI compliant and oeko-tex standard 100 factories, an independent certification system ensures to meet high safety standard to keep your family safe and healthy. The oeko tex sheets are tested for harmful substances and certified azo free.

Wash Care

Make sure to wash your Sheets, Pillowcases or Duvet Cover Sets on gentle cycle. Add fabric softener during your machine's rinse cycle to help increase softness and reduce wrinkles. Immediately after drying, hand press your sheets to avoid wrinkles.

Shipping & Return

We have a simple return policy. All you need to do is send us the product back in 30-days from delivery date in its original packaging and condition. To complete the return, we would need a receipt or proof of purchase. Shipping costs are non-refundable.
Customer Reviews
These sheets are awesome
The sheets feel like they should have been very expensive. They are soft, durable and keep you cool. What a great deal
Gina
Perfect for my twin size bed
Fits perfect, comfortable for sleeping, color is steadfast after washings, no shrinkage. I'm very pleased with these sheets and plan to buy more in different colors.
Marty from Boise
Wonderful Cotton Sheets
Really like my new sheets, soft and comfortable, will be great when I am not using flannel for Fall and Winter.
David Curtis
Quality and comfort
So many sheets are only partially cotton, if any at all. Nothing beats real cotton sheets for comfort and good night's sleep! These are really nice! I just wish they were a bit wider (side to side) but they are better than most!
WXS in WA
Excellent quality is obvious.
Sheets are a beautiful quality out of the box. Soft yet heavy enough which speak to its quality and lasting potential. Well made product with no loose threads. I'll definitely buy another set.
Mary Ann Mace
2nd Purchase
I bought a set previously and was happy to purchase another. The colors are very nice. Quality too.
Valerie C
Very Nice Sheets
This product was exactly what was advertised and I am very pleased with the quality. THank you!
Cypress Trails Farm/Rebecca Lyle
Great feel
I just love these sheets! I had ordered light blue ones a while back and they just feel better and better on my skin and seem to get softer and softer!..my favorites by far. I ordered a new set in olive
margit messner
Very soft sheets!
The color was lighter than what we thought it would be, however the sheets are very soft and comfortable. Great buy!
Mathew S.
Best Sheets Ever!!!
The best sheets I have ever had! They are so soft and silky. Not your cheap thin sheets these are made so well. Definitely buying another set
Goalel
Better than expected
The king sheets are soft; the color is almost exact to the photo on Amazon. I am very pleased and they are reasonably priced for a king sheet set. You can also buy an extra set of pillow cases (2). Which is different than most other manufacturers.
Nickic Bella
Super soft and comfy
Super soft and comfy. Yeah, they wrinkle when washed and dried but I'm just sleeping in them and my husband and I don't care! We love them.
Lynn
Best sheets for the price!
I love these sheets for my bed. The pockets are the deepest I have found for my 16" thick mattress. The top sheet, for my queen bed, is more than substantial in length and width, and I like a little extra. They are soft, yet thick and I have not had any pilling after 3 washes. I highly recommend for the price.
nina
Luxury!
Needed new pillowcases for new king sized pillows I bought, and am so glad I found these! Very soft and so comfortable. Feels like high end hotel type. Was so impressed, I bought the sheets!! Definitely recommend!
Jan Taylor
Stays in place extremely soft
Washed them upon arrival and they fit exceptionally well with the additional mattress pad making my mattress thicker
franchaster mcwilliams
No regrets, full expectations!!
Purchased full set, 600 thread, 100% long staple, sateen thread weave. Wanted quality, got quality. Perfect. Very High quality. Flat sheet size cut generously 81" x "100. Fitted 54" x 75" x 16". Two Cases 20" x 30". White is white.
Doug Hartman
Satisfied customer
Nice feel, nice weight, good color - very happy with these sheets. Arrived on time.
W. Reko
Glad I purchased it
High quality long-staple cotton sheet. Very soft. Fits my queen mattress great.
Victoria
Soft sheets! Just what I was looking for
After some online research, I decided to buy some 600 thread cotton sheets for my new king bed. Based on a friend's recommendation, I bought this set. It perfectly matches my accent wall color and I love how the Aqua mint looks in my bedroom. The sheets are very soft and keep me cool through the night. They looks and feel like a premium product. I'm happy with my purchase and will definitely buy recommend these to anyone looking for a 100% cotton sheets.
SamP
Value for money. Go for it.
I purchased the king size sheet. When I tried it first time, I felt so good. Its so comfortable and has very soft touch and feel. I was also worried whether my 3 months old baby would love it or not but fortunately he loved it so much and now he loves to play on this sheet a lot. Also the fitting is the sheet is perfect with no extra part left when laid on the bed. Moreover this seller offers few very unique bed sheet colors which I have never seen with other sellers. I would definitely recommend other to purchase this as this is completely value for money.
Jyoti Kakkar
Soft and durable
These sheets are amazing for the price. They fit our new mattress great. They wash well too.
tabel
Very good purchase, fair price
I like these sheets so far. Bought three sets for my small business (B&B) and they're already in use. I think they are going to work out well.
John in New Orleans
Awesome quality of bedsheet, True value for money.
It's smooth, silky, pure cotton, premium quality bedding. Best for all climatic condition.
It stands apart from other organic cotton sheet.
It is super soft, durable and easily sustained everyday repeated washing . Very happy with the purchase.
ravi tiwari
Great cool sheets.
I like the tight weave of the sheets. All stitching is done perfectly. No shrinking after washing, deep pockets will fit thick mattresses as described. After the wash they came out a bit wrinkled, but I know after several washes they will smooth out more. They are soft and will get softer over time. That's the way cotton is. My oldest cotton sheets are 10 years old, 600 threads, but the bottom is starting to tear helped by my cat biting it. I like the new sheets better, they are a lighter weight. They feel better. I recommend them. The color cream is lovely, has a yellow hint.
ilsa mayer
Exactly what i wanted
I wanted a set of very nice sheets to match a new comforter set. So i looked for one with a highet thread count instead of just grabbing whatever from Wal-Mart. These sheets feel awesome! The color is Exactly what was pictured (on my phone screen). I washed before using and did not notice any fading or other issues. I did remove them promptly from the dryer but they still had wrinkles. I don't care about that since they're sheets, but thought id mention it since i saw somewhere stating that they wouldn't wrinkle. If you dont care about wrinkles, then def go ahead and buy! I will for sure buy again in a different color.
Hannah C.
These sheets are awesome
The sheets feel like they should have been very expensive. They are soft, durable and keep you cool. What a great deal
Gina
eral
Great sheets and the company Pizuna Linens was very responsive when we did not get the pillow cases. Very happy with the product and customer support.
EXCELLENT CUSTOMER SERVICE AND FANTASTIC SHEETS!!!
Mihir Parmar
High quality product. Love the luxurious feel and look of the sheets. Highly recommended.
LOVE THE LUXURIOUS FEEL AND LOOK OF THE SHEETS
Poprock10
These are the best sheets I have ever purchased. They are a great value and are worth the little extra that they cost.


THESE ARE THE BEST SHEETS I HAVE EVER PURCHASED
Cheryl
Would give it 5 stars because it is nice to sleep on cotton sheets but cotton wrinkles like crazy


Five Stars
Erin J
Nice and thick. Soft. Fits 12 inch mattress with a bit extra room. I'm happy with my purchase!
NICE SHEETS!
GREAT SHEET SET
Great sheet set! Yes it's true that these sheets will wrinkle out of the wash but they feel great and have been getting softer with each wash. They fit my 14 inch thick mattress with room to spare.
Jason D. Saiauskie
Meticulously crafted from the bestselling, supersoft fabric that started it all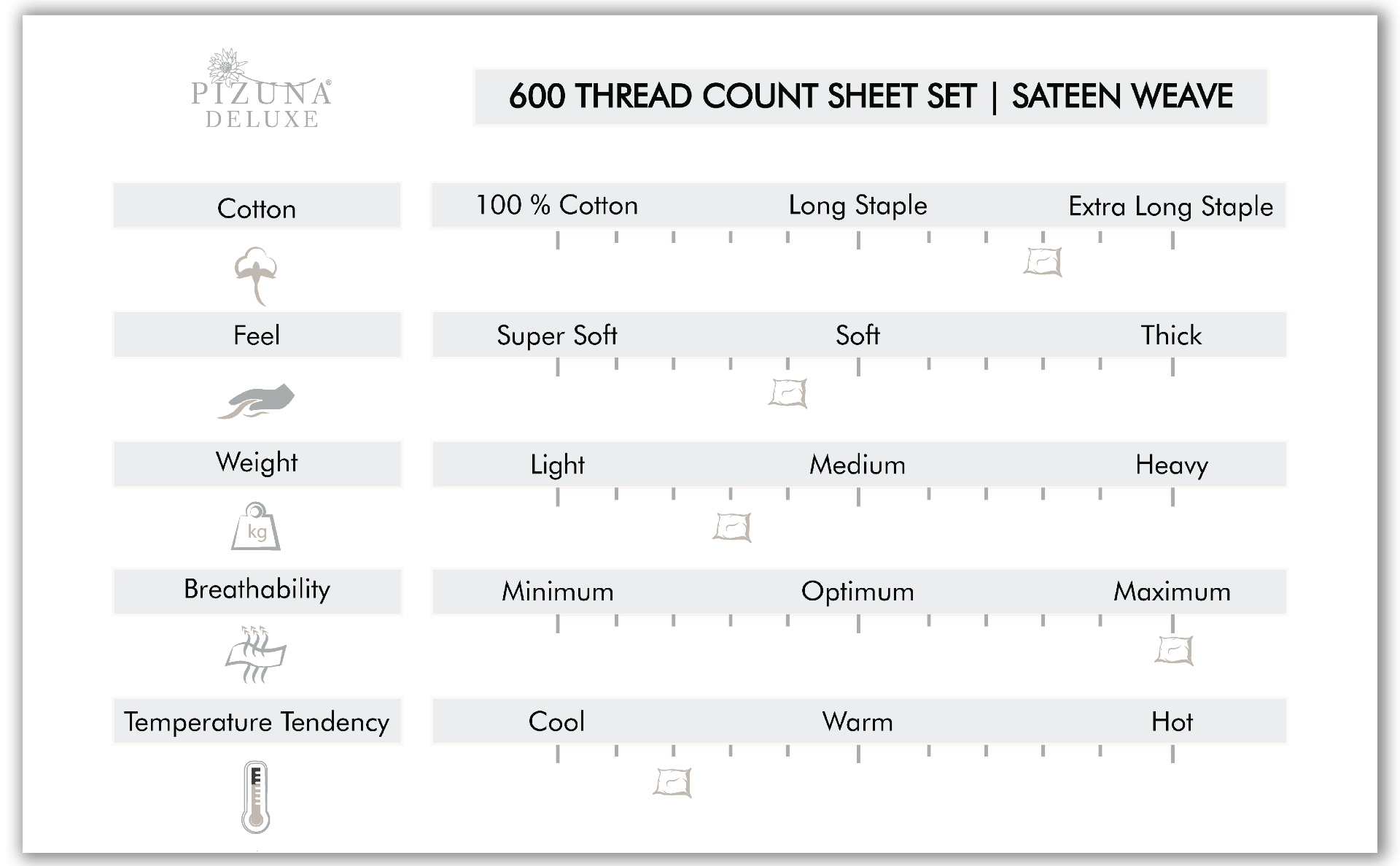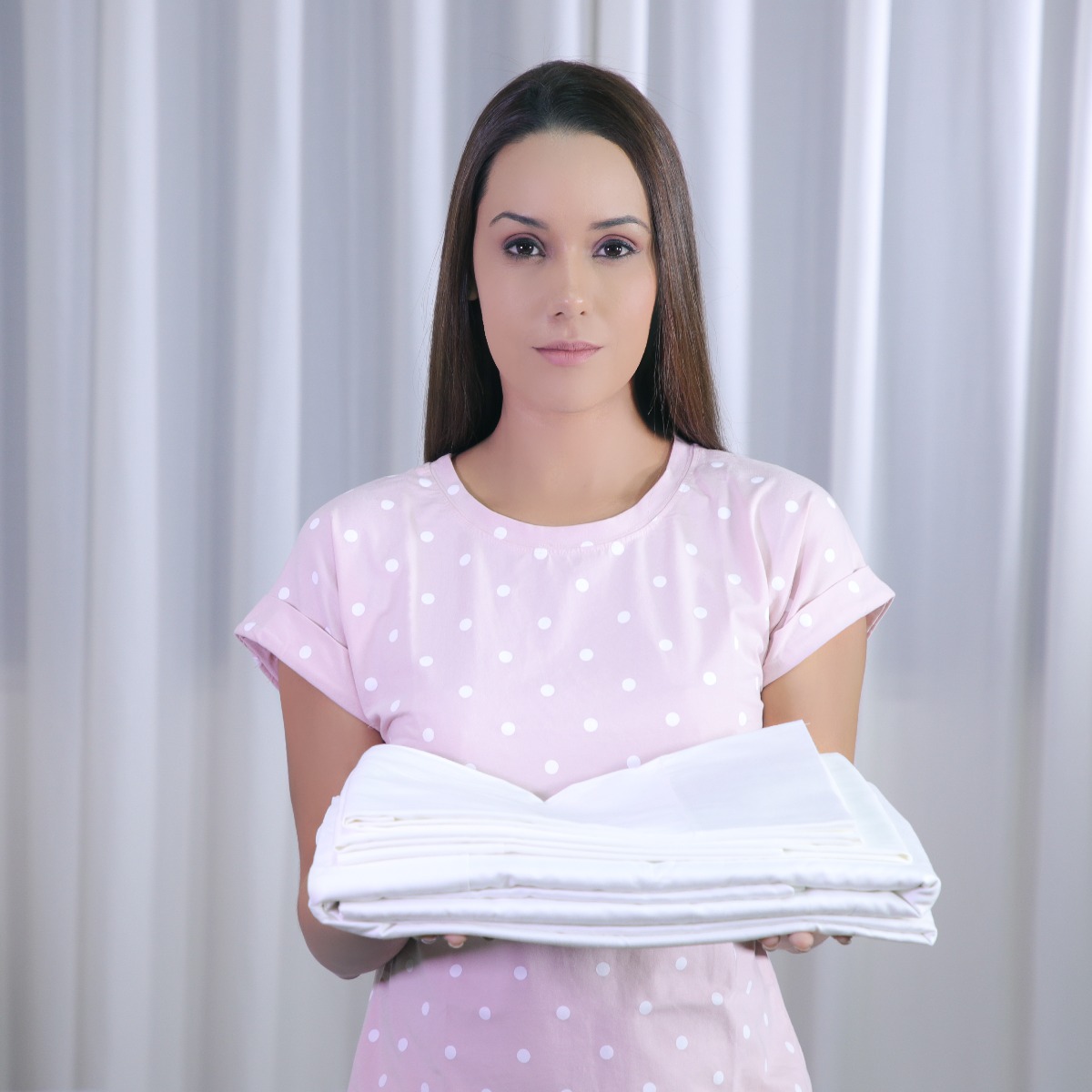 Fine Yarn Technique
We use only sustainably sourced natural 100% long staple cotton.
All our textile offerings are crafted using the Fine Yarn Technique which is employed in weaving and processing. The result is thinner long staple cotton yarn that is super soft, subtle and long lasting. The general idea is that a fabric boasting of 1000 thread count cannot be made softer. This myth is busted by the Fine Yarn Technique that increases softness and absorbency compared to other Thread Count
Our Holistic Approach.
Our approach is simple – we are dedicated in creating products and services that are in sync with what our customers wants. Unlike the traditional supply chain, we send all our best quality craftsmanship and the finest materials directly to our warehouse. We remove the middle men, stores and the additional costs and then pass along the savings to you. The additional cost of approx 80 USD is steer clear of and the sheets reach at a best possible price.
40 USD(Product & Shipping Cost) + 40 USD(Middle Man) = 80 USD 40 USD (Happy Customer)