5 Mother's Day Ideas to Help Her Sleep Better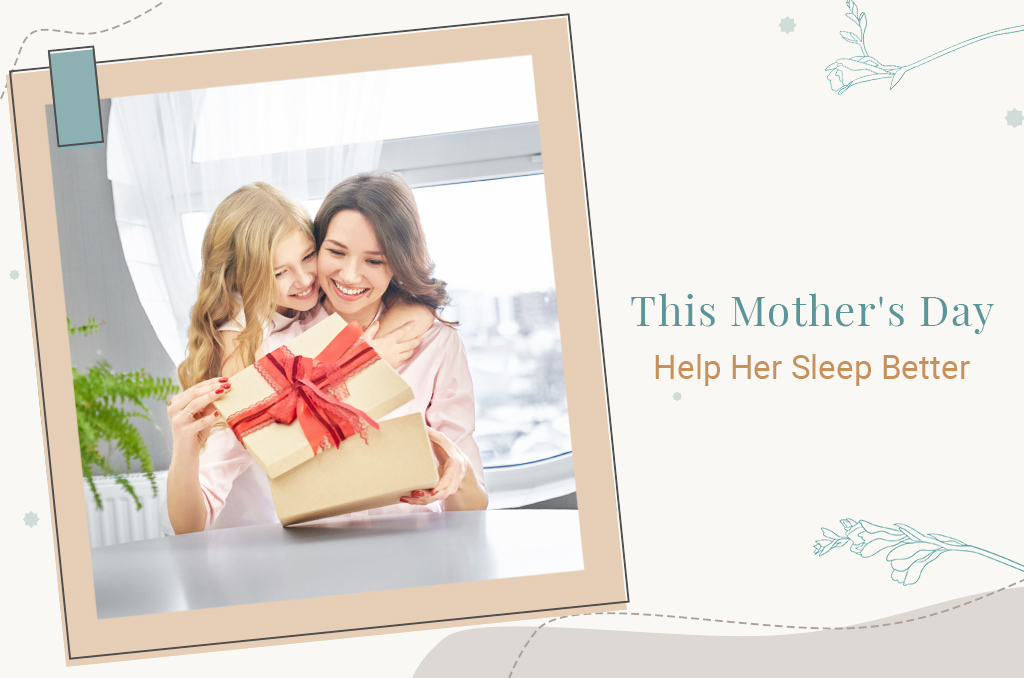 This mother's day make mom's sleep a priority!
Mothers are incredible. Is there any other way we can explain their influence on our lives? They nurture us since our childhood becoming our first best friends, cheerleaders and confidantes. Mothers make sure we are healthy and well-rested and yet, the ones who dedicate their lives to us, barely get time to rest.
It's time to change that, and here are 5 ways to help your mother live healthy and sleep better.
1. Help your mom start her sleep-health journey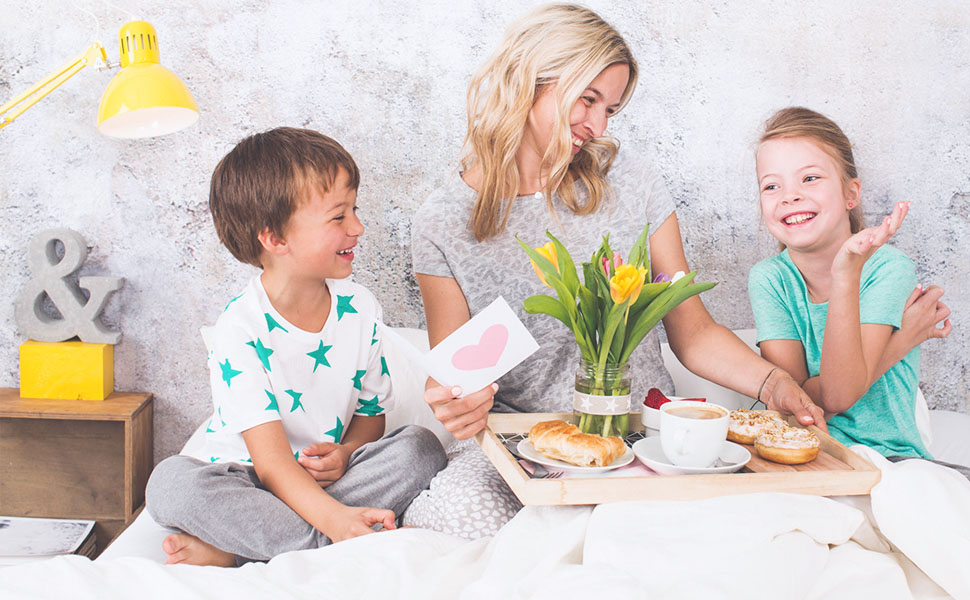 One of the major reasons mothers don't sleep well is because there are all kinds of stressors mother goes through; getting groceries, running errands, picking up kids and the list goes infinitely long. Help her to complete those demanding tasks. She has taken care of you and your family for her entire life, now it's time to show her how she can take care of herself. Below are a few ways you can help her achieve healthy sleep;
Empower her to consistently take care of herself by buying her items like noise cancellation headphones, white ambient noise or apps that helps her to relax.
Offer to help finish off the tasks and buy products that make her life easier. Once you help her to reduce stressors (pending tasks, running errands etc) with products that help her to slow down and relax she will eventually become calmer and sleep better.
When you help her to relax, she will ease into sleeping better and you will notice she will become happier and healthier.
2. Enable your mom to eat healthy food that's good for sleep
Once women reach a certain age, they are more prone to depression, loneliness and illness like osteoporosis. These can be prevented by eating right food. She has taken care of your food in your entire life and now, it's time for you to help her take care of her diet and sleeping health.
Help your mothers regulate their food intake by reducing sodium and sugar and choose natural ingredients that help mother keep the regular stressors at bay.
It's also crucial to have high calcium diet with nutrient dense food to keep them energized for the whole day and get enough deep sleep at night.
Support her to eat good food by consulting a dietician, that's one of the best gifts you can give her.
You can also help her by making a food calendar and create weekly health goals.
Add fruits, nuts, and probiotics in her diet and watch her glow from within.
Changing your mother's diet based on her age will give her a glow up that is worth it.
3. Let her sleep-in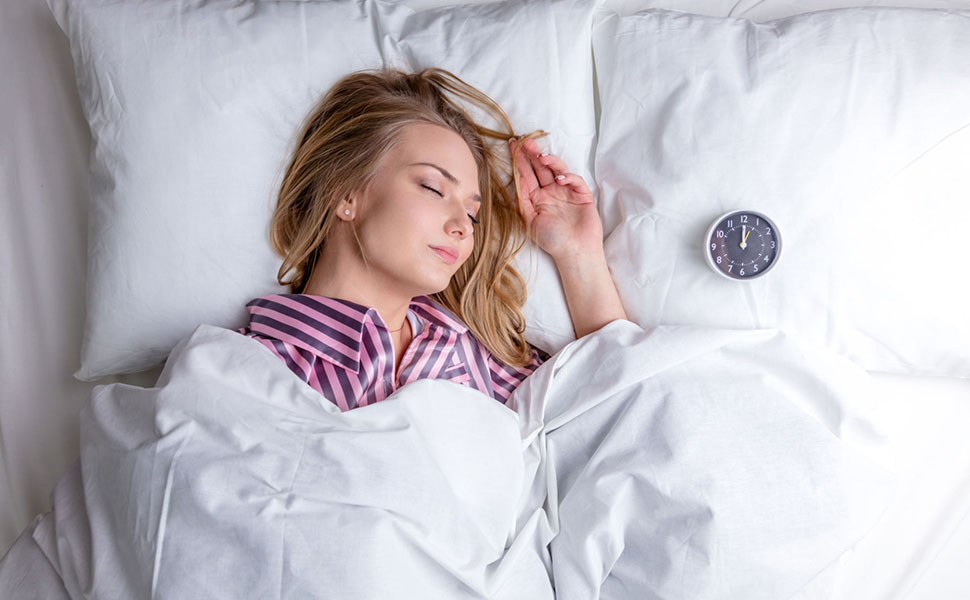 Sleep deprivation can add 3 to 7 years to women's 'biological age,' an UCLA scientists report. So let her catch up on sleep during weekends.
Book a hotel for her to relax and sleep in. It is a great idea to give her a day off in a luxury hotel as me time and doing just about nothing.
A short getaway to a nearby location can be a relaxing experience for her. She can either stay in bed or walk through the restaurants and cafes can be a very good experience for her.
You can buy some of the smoothest sheets here to lounge and what's more, also buy them as gifts!
4. Activities that help her sleep better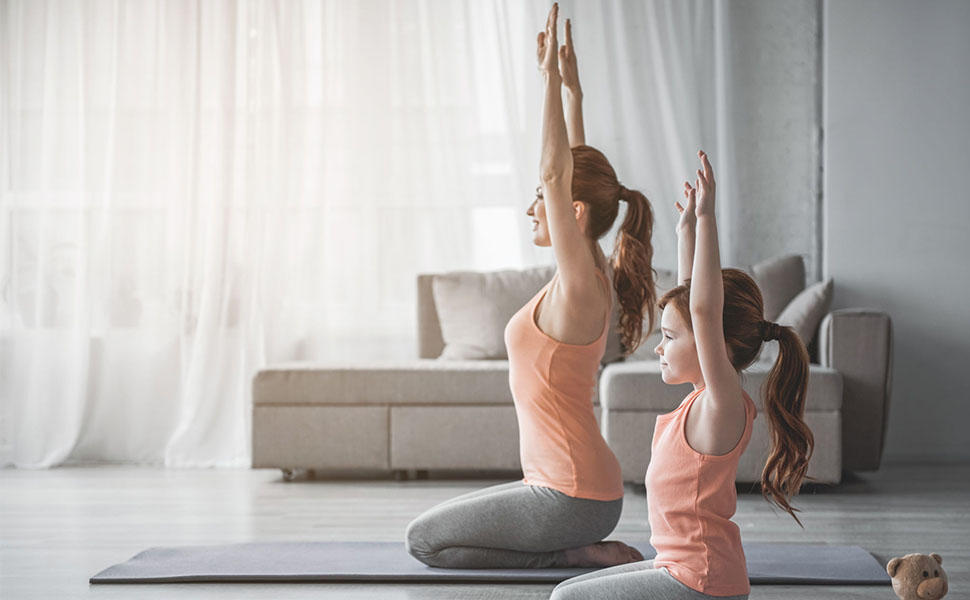 Does she like yoga, tennis or cardio? The best gift you can offer is sometimes so simple we do not even realize. Spend time with her and do the activities she enjoys. Encourage her do the things she wants to do or always wanted to do but couldn't do before.
Search for activities she is more likely to participate
Help her make time for these classes by running a few work errands for her
Enrol her in the classes of her choice, and check progress
In the initial stages check on her improvement how she's doing to help her gain confidence
5. Pamper her and surprise with a gift to remember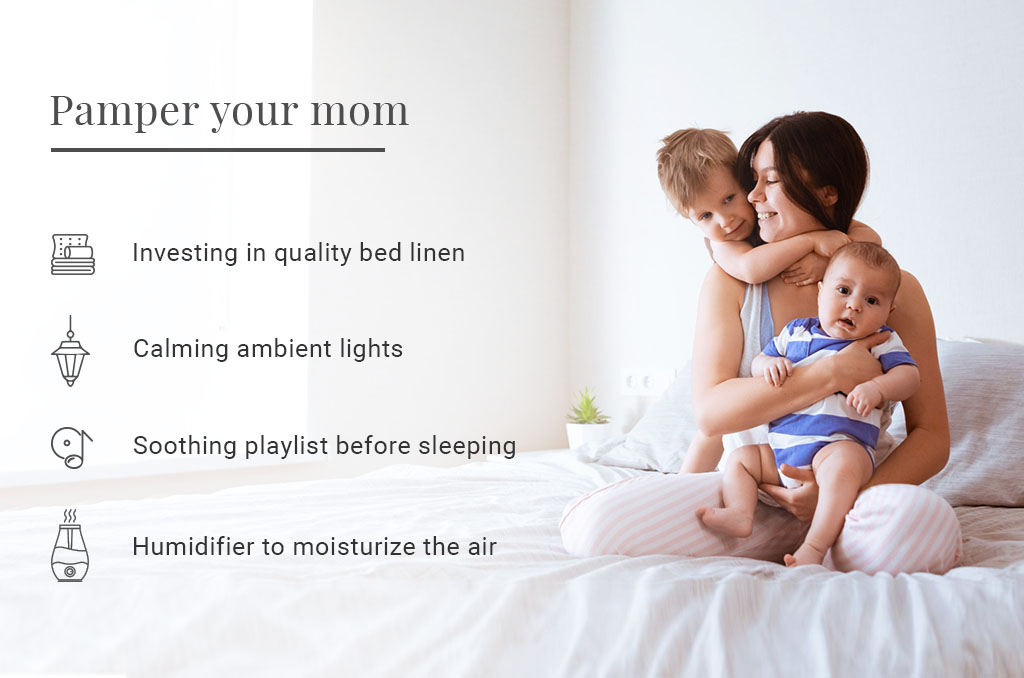 Rest and relaxation would be great for your mom's physical and emotional health. You can surprise her with a memorable gift by
Booking a spa appointment for her
Offering a relaxing massage, refreshing facial, pedicure, and manicure is best to pamper your mom on Mother's Day
It would help her avail some much-needed me-time and make her skin glow
Show her that you truly care for her sleep by gifting her some comforting Pizuna Linens.