Flat sheet vs Fitted Sheet | Difference Explained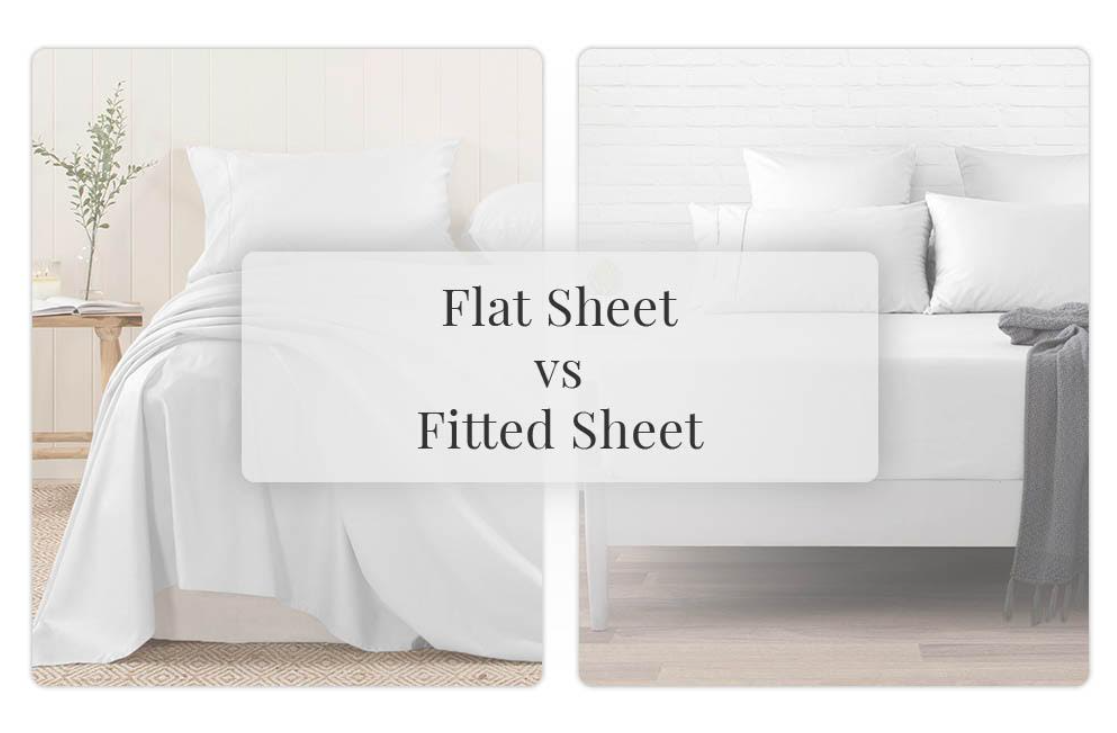 Bedsheets are an important part of our sleeping space and they help us to keep our mattress clean and dirt free. But when it comes to choosing sheets, there is a lot of confusion between the two. We have explained in detail on Flat Sheets and Fitted Sheets to help you make your choice. In this blog we have answered frequently asked questions about both Flat Sheets and Fitted Sheets so you can make an informed decision.
What is Fitted Sheet?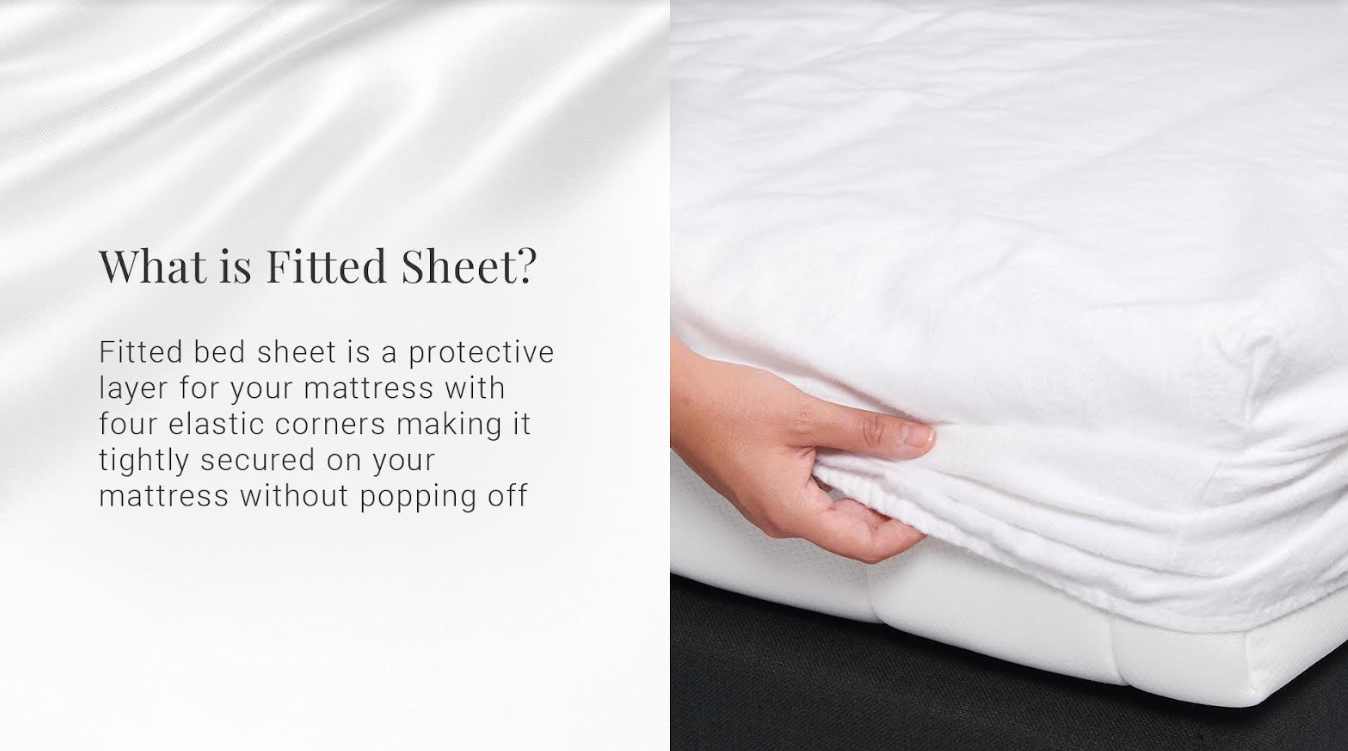 Fitted Sheet is a sheet with elastic corners on the edges. There are some fitted sheets with elastic only on the corners, and then there are some fitted sheets with an all-around thick elastic to keep the sheet firmly on the mattress. Fitted Sheets doesn't need any tucking, and stretches to cover the mattress easily.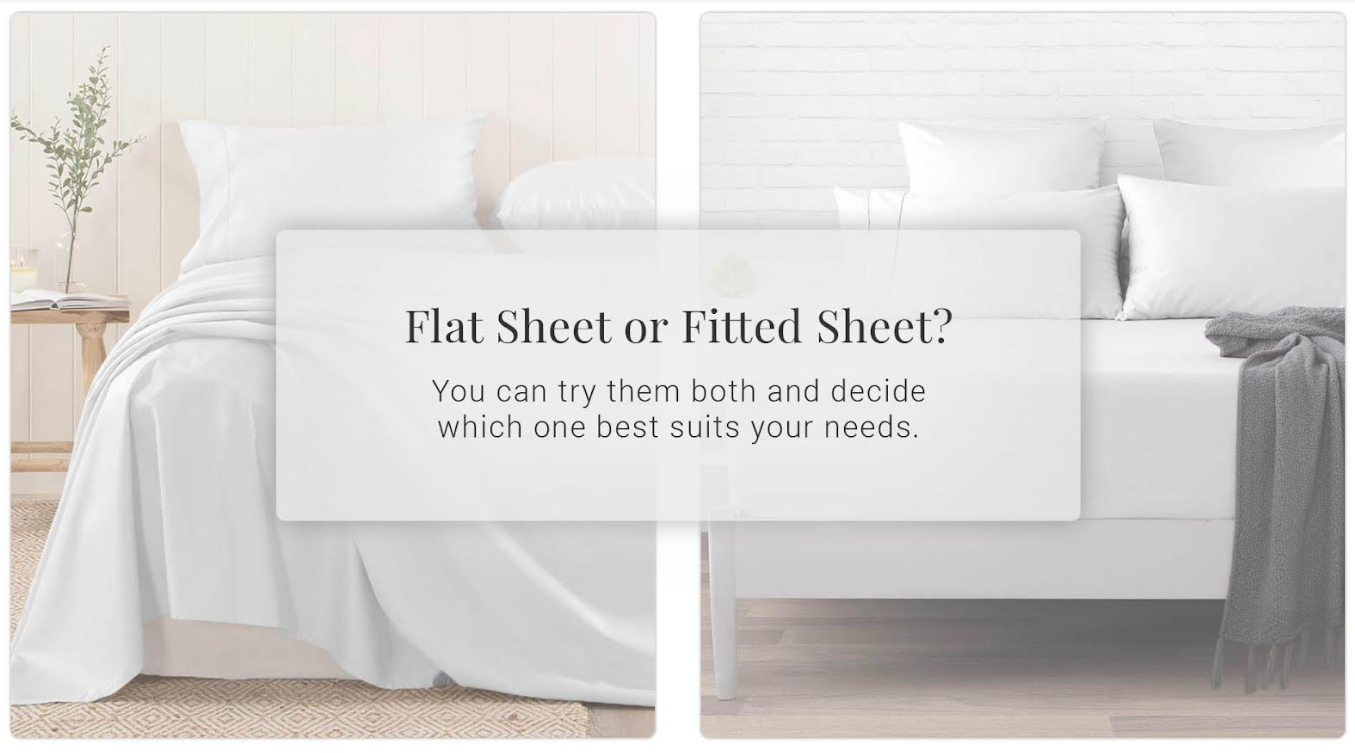 So this answers what is a Fitted Sheet
Step by step guide to fold fitted sheet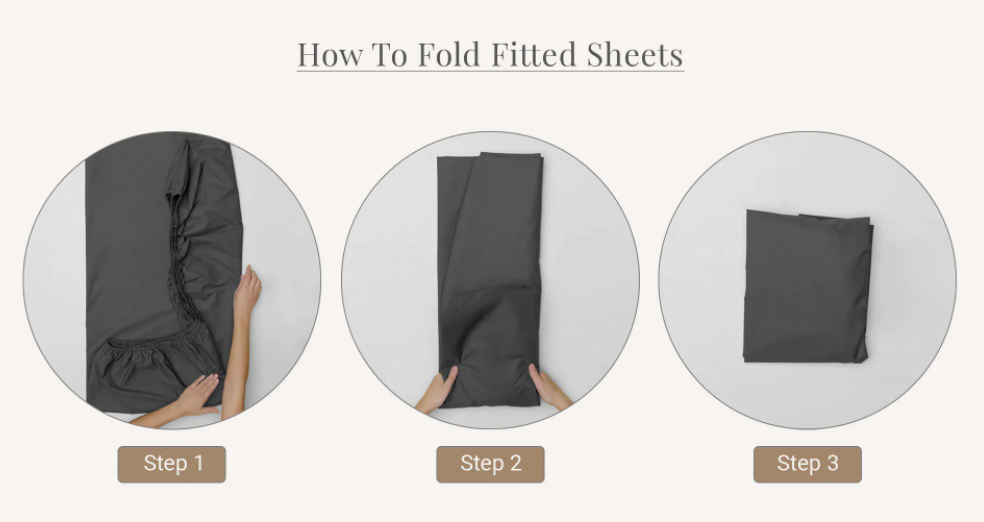 Here is a step by step guide to fold your fitted sheet;
Step 1
Length-wise, locate all four corners.
Place both your hands on the inside corner, directly at the seams, while the opening of the fitted sheet faces your body
Bring both the corners in your left hand and ensure they are aligned.
Step 2
Tuck the first two corners inside, while picking up the third one.
Hold the last corner's seam from the inside
Similar to the step 1 c).
Step 3
Adjust the fitted sheet so that all corners are tucked into each other.
Lay flat the fitted sheet, square off the edges and fold into halves.
Neatly fold the fitted sheet like shown in the picture
What is Flat sheet?
Flat sheet is also called as top sheet and it doesn't have any elastic corners.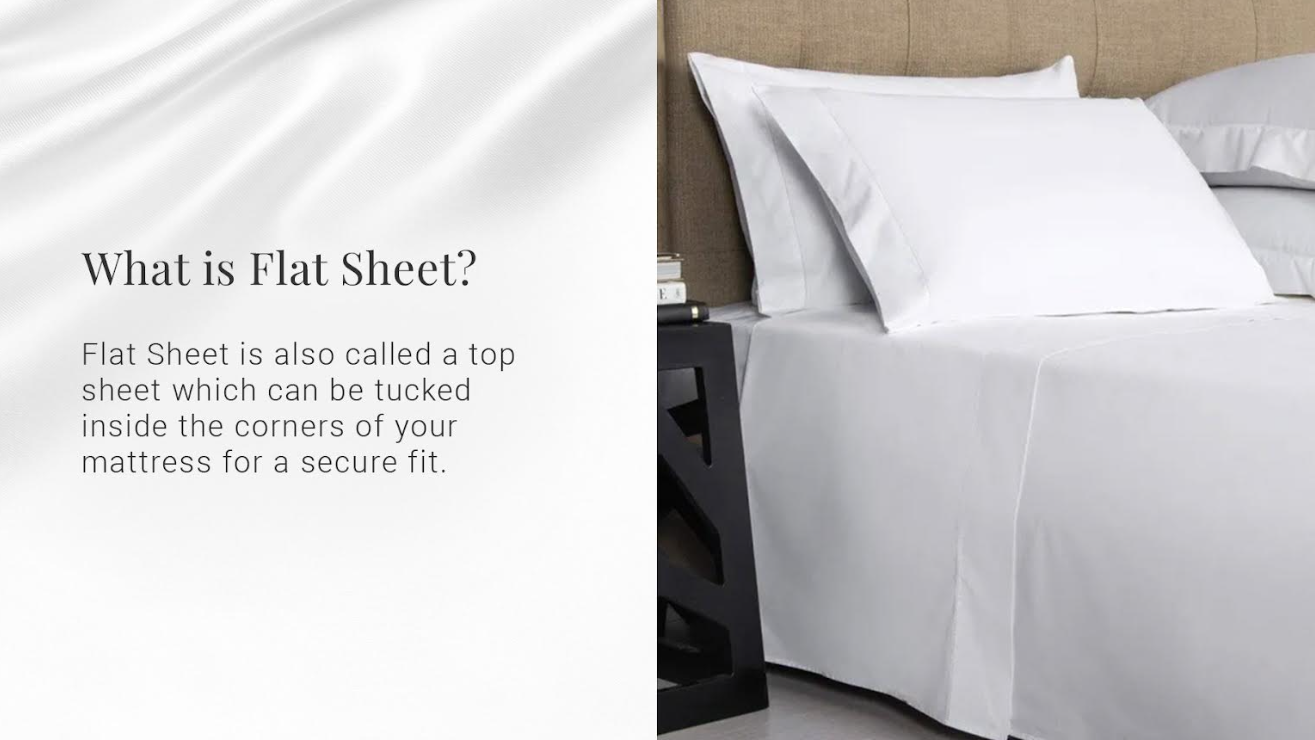 You need to tuck it under the mattress on the sides to keep it in place.
What is a Flat Sheet Used For?
Flat Sheet is used for covering your mattress to protect it from dirt and grime
Flat Sheets help to protect your Duvets from dirt and keep it fresh for a longer period
You can use flat sheet to add a luxe decorative element in your bedroom by mixing and matching with your beddings.
Can I just use a Flat Sheet as it is?
You can tuck in Flat Sheet for a secure fit or keep it as it is. The versatile flat sheet can be used as half-tuck, loosely tuck, folded or layered or however you want. Flat Sheets makes your beddings simplified with its many uses.
Can you tuck your flat sheet?
Yes to keep the Flat Sheet from unravelling on your mattress, you can try different ways to tuck your Flat Sheet.
What kind of sheets do 5 star hotels use?
5 Star hotels use cotton sheets because of its cool, crisp qualities for a luxurious hotel experience. Most hotels use premium cotton because it is breathable, durable and easy to maintain. The 5 star hotels tends to go for a higher thread counts between 400 thread count to 1000 thread count.
There are different quality thread counts, and you can choose based entirely on preferences.
400 Thread Count is light and airy
600 Thread Count is mid weight and smooth
800 Thread Count is buttery soft
1000 Thread Count is luxuriously thick
You can buy the 5 star hotel sheets here
How do you know which sheets are better for you?
It is all about preference. Both have their unique advantages and it is up to your specific requirements. Flat Sheets have many uses for your bedding, while Fitted Sheets gives a secure protective coverage to your mattress.
Do you want to buy Flat Bed Sheets or Fitted Bed Sheets? Pizuna sheets are made keeping your preference in mind. If you're in the mood to try something new, try from our premium sheet set collection today. Sheet set link.