How to make your bedroom look like 5 star hotel this valentine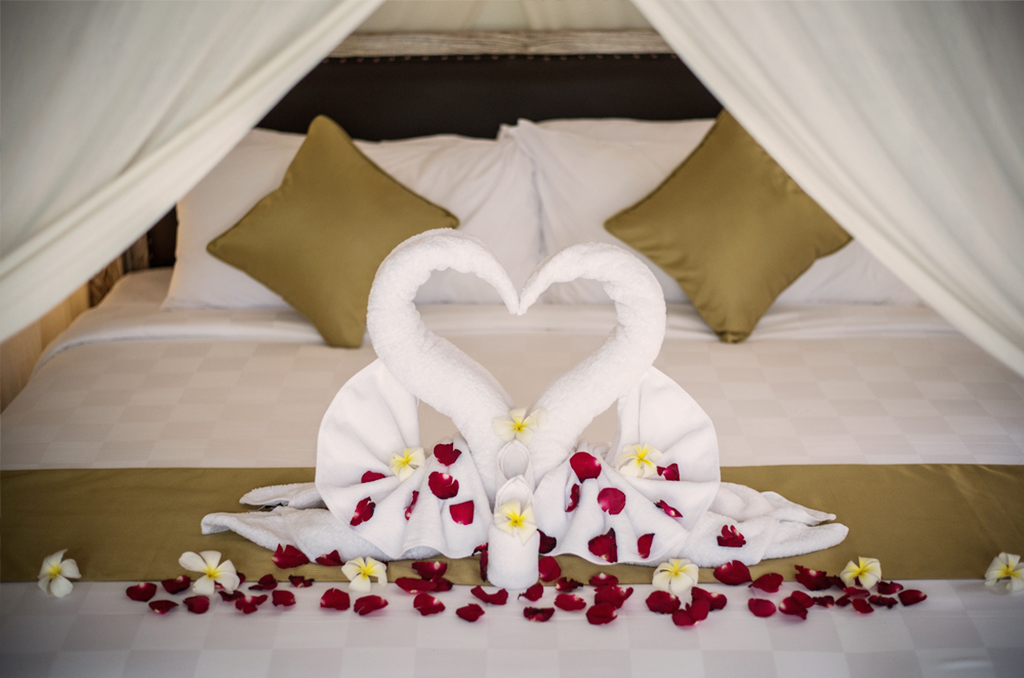 Want to make your valentine's day special and don't know how? All you need to do is use your creativity and turn your bedroom into luxurious hotel. It's not that hard all you need are some simple hacks which we are going to show you now.
5 Star hotel luxury bedrooms can be made with minimal efforts and lots of creativity. There are multiple ways of decorating the sleep space and creating that soothing aura around you and your loved ones. The never-ending urge of setting the home bed just like the luxury hotel bedroom can be settled by just making a few smart changes here and there in your bed-setting routine and adding some romantic decorations to get that perfect valentines bedroom look and feel.
\
Here's the step-by-step hotel bedroom decor guide to achieving the luxury hotel bedroom this valentine.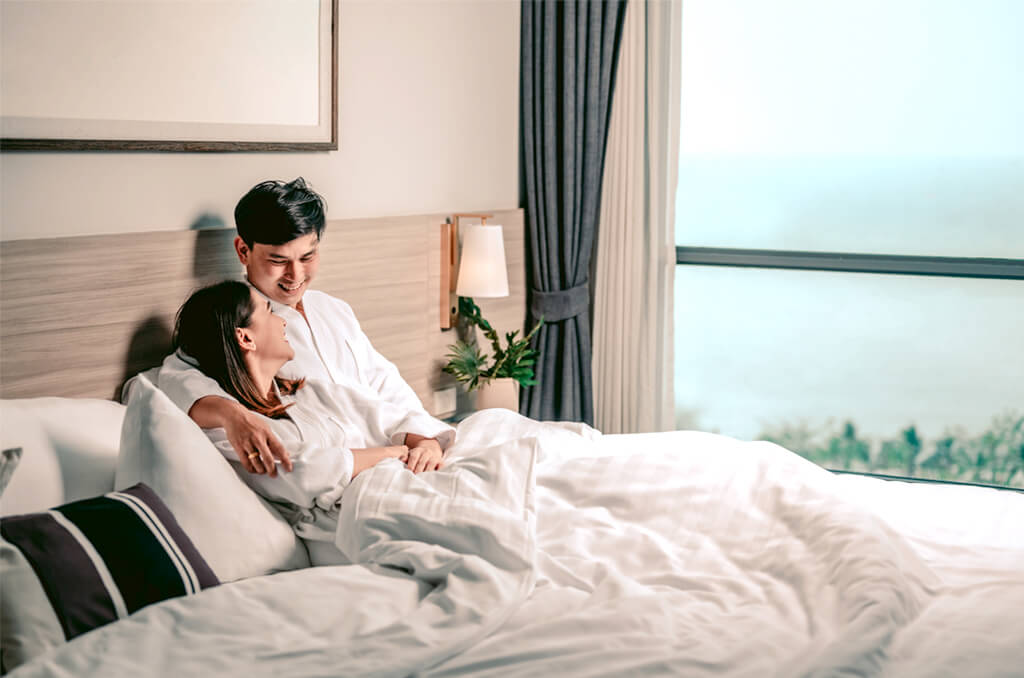 Make sure you choose the right bed
Your bed should be comfortable and the bed linens should be soft and gentle on the skin. For that ultimate hotel bedroom experience the cool crisp feel, you must have bedsheets that feel luxurious on the skin. A luxury hotel's staff organizes the bed so well that it feels 100% unused when you walk in. The bedding set with thick cosy sheets would be a great choice as its crisp and gives you comforting feeling.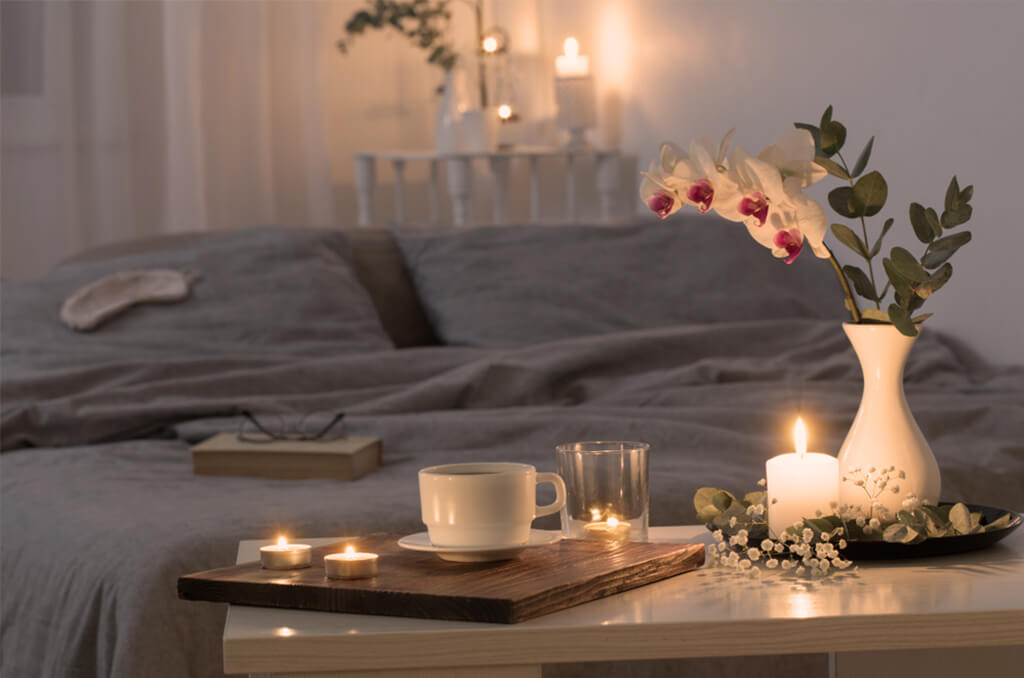 The drama is in creative light play
There's a popular saying that, "The secret to life is to put yourself in the right ‪lighting‬." The lights in the bedroom create a romantic ambiance around the sleep space. Creating a warm light glow also gives a soothing calmness while you're in the room. The candlelight works wonders alongside some dim lights if the idea is to go minimal. But, there are plenty of options to make the room well-lit such as floor lamps, night lamps, and much more. For the novel upgrade, wall lights are the best lights for the bedroom.‬‬ ‬‬‬‬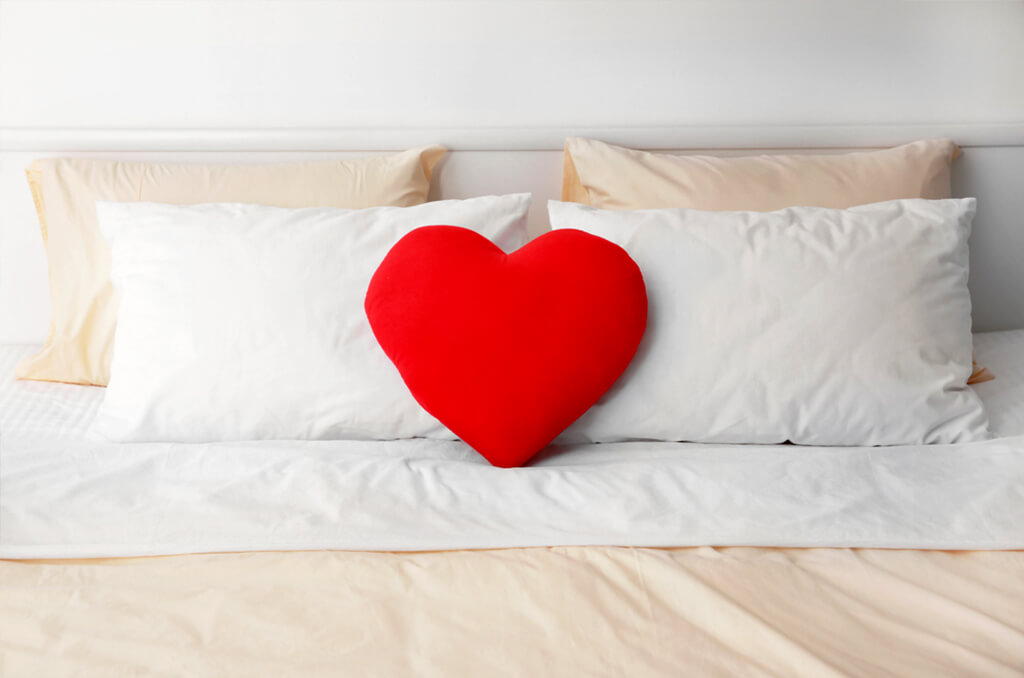 Choose the right décor
Choosing the perfect accessories for the bed and the bedroom is essential. The cute little articles add more charm to the space. Starting right with decorative heart-shaped pillows and pillowcases makes the bed look more comfortable, valentine ready, and outstanding at the same time. The bedroom tastefully done framed wall art is one of the ways of personalizing your bedroom and adding a personal touch to it.
A rug is a good addition
Buying a few small rugs for the bedroom, such as sheepskin, and placing them around each of the three sides of your bed, is a great way to give it a warm cosy feel. If possible, select a rug that is as fluffy as possible since you will most likely be standing on it barefoot.
Choose the right complementing bedroom furniture.
A luxurious hotel offers more than just beds, bed linens and lights. Including televisions, storage, end tables, desks, and chairs, a luxury hotel invests in top-of-the-line furnishings. When it comes to end tables, choose ones that are clean, simple, and have lots of storage space for knick-knacks, flowers, notebooks, and your phone. If you're choosing a wardrobe, choose something understated, that matches your other furniture, and provides plenty of storage space. There is an abundance of storage in hotels, which is why they are always clutter-free.
Lastly, to make your bedroom romantic remember to make it look clean and clutter free. Also leave chocolate and mint on the pillow, and maybe a bouquet of flowers – it's a sure shot way to make your room look like a luxury hotel.