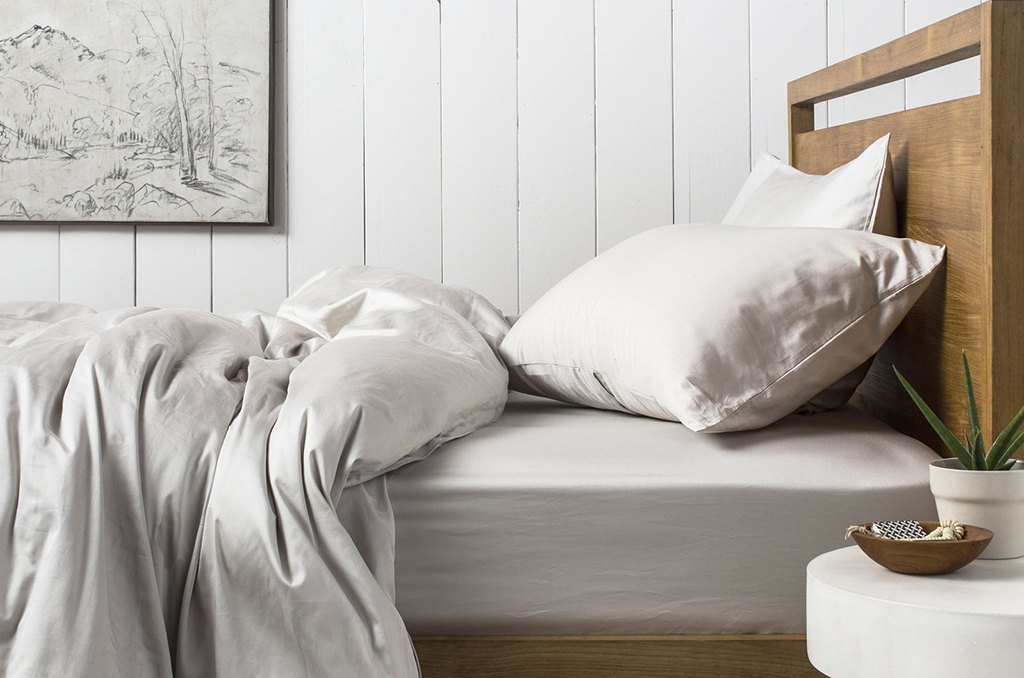 Shopping for the perfect bed sheet can be quite a confusing process, what with the plethora of products available. Besides the fabric and the thread count, one cannot ignore the weave of the yarn while zeroing on a bed sheet. Let's have a look at the famed Sateen weave pattern and its advantages. And yes, Sateen does not mean satin.
So what exactly is the Sateen weave pattern? The one-yarn-under and three-yarn-over weave in the Sateen weave pattern allows for more thread surface which means you get a luxurious, rich and silky feel. Being more tightly woven, the Sateen weave bed sheets tend to wrinkle less. The soft texture of this weave makes it ideal for year-round use.
Pizuna Linens employs the Special Single Dent Sateen Weaving in each of its products. The 4-over-and-1-under weaving pattern makes the pure long staple cotton yarn more smooth, rich and without the shine. The more vertical threads than the horizontal ones produce an exceptionally soft surface that resembles satin. The bed sheets are inviting, cosy and look like the sheets at a 5-star luxury hotel even after prolonged use.