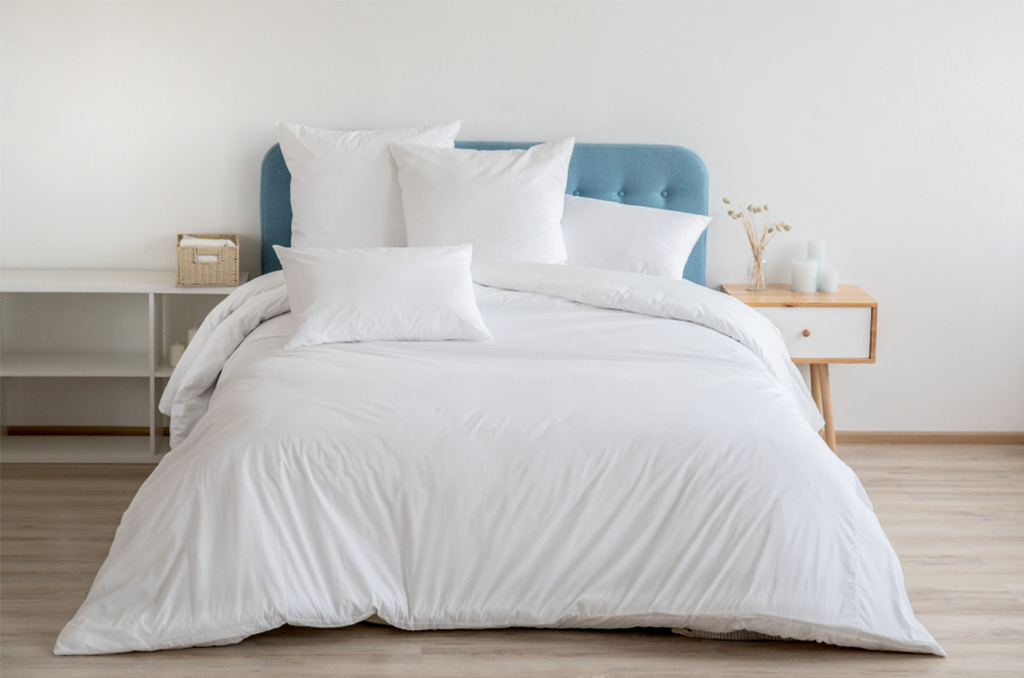 Pizuna Linens is synonymous with luxurious comfort at fair prices. Over the years, we have always done our best to delight our patrons with premium quality products that have exceeded their expectations. Our steadfast drive is to 'not' compromise on our promise of delivering the best to our clients. That's why each of our offerings exudes bespoke craftsmanship, beauty and comfort. Close attention is paid to the minute details thereby offering a complete experience for our clients.
Our 100% long staple cotton sheets feel luxurious longer and are super soft even after prolonged use. They pill less, fray less, wrinkle less and even fade less. Our range of products is designed with a 400 and 1000 thread count for an unmatched tactile experience. The super soft and breathable sheets with a cooling nature are the perfect addition to your bedroom. High on aesthetics, they weave an ambience that soothes your senses and help you unwind and relax after a long day at work. Thanks to the Special Single Dent Sateen weave pattern (4 over and 1 under weaving), the smooth surface glides over your skin. The non-glossy look accentuates the classy look further. Adding to the charm is the fact that our linens are handmade by skilled craftsman. Our exhaustive range of bed linens comes in a variety of hues and shades to suit your every mood. We use premium, revolutionary colorfast dyes that are engineered for sustainability and are better for the environment. Right from pastels and nudes to more vibrant and deeper hues, we have got it all.
Driven by the urge to keep bettering our art has led us to bring in cutting-edge know-how to our product treatment. Each product goes through a 60° C wash that kills dust mites and reduces their occurrence. Being anti-allergic, anti-slippery and anti-hair stick, the sheets score a perfect ten on being safe and hygienic.
Besides our technical know-how, we rely on our customer's reviews and work towards implementing their inputs, suggestions and complaints to enhance the products further. At the end of the day, we want our patrons to be happy and comfortable.
Committed towards the greater cause of being a responsible industry player, Pizuna Linens is BSCI accredited. We believe in promoting workplace conditions in accordance with human rights, ILO conventions and national labor law. We take pride in being certified by OEKO-TEX® in each and every processing step performed in our facilities and warehouses and thereby meeting high safety and quality standards.