How Can I Keep My Sheets Clean with My Pets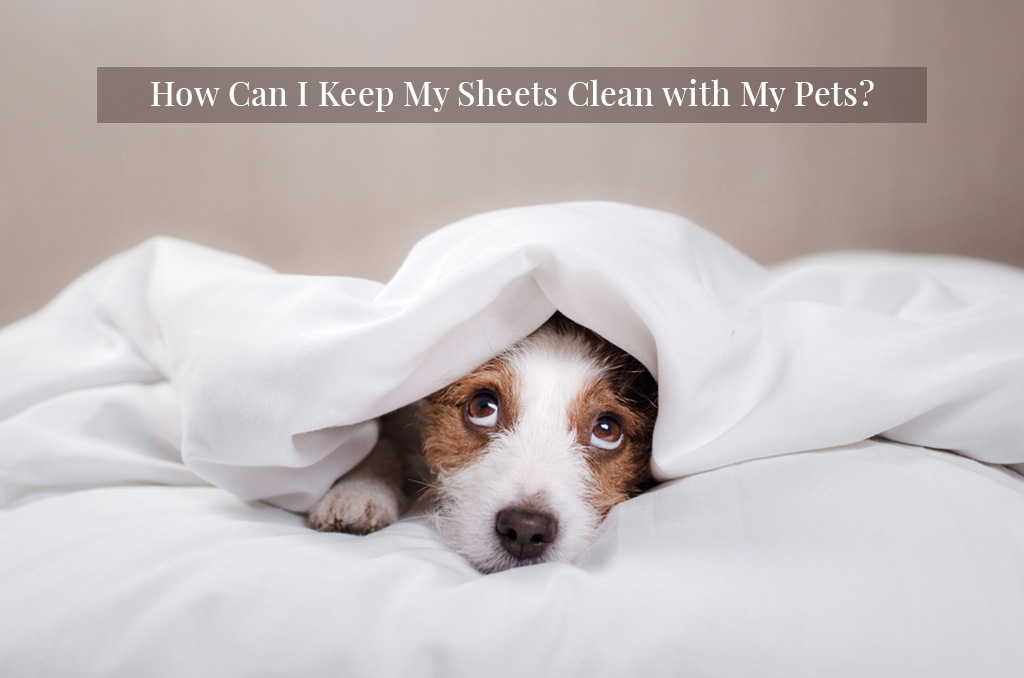 Living with your pet is a source of immense joy. A companion for life, your furry friend at home makes your day count by showering you with lots of cuddles, snuggles, and fun. However, staying with your furry companions calls for added work too! This is especially true when it comes to keeping your home clean.
One of the areas of your house that requires more attention is the bedroom, and more so the bed. The constant shedding of fur and the dirt on the bed can double your attempts to have a clean bed. If your pet has separate bedding all to itself, those pet bed needs to be cleaned of the odor and fur. And if you allow your bed to be shared with your furry members then the chances are high that your bedding too can be soiled. When not cleaned well, the bedding can sure raise a stink (literally)! Remember, whether your pet has bedding all to itself or whether you share your bed with your four-legged friend, you have to keep it as clean as you can.
So what does one do as a pet parent to keep the bed look inviting and cozy?
We have listed a few time-tested methods that will help you keep protect your bedsheets and keep your bedding spic and span while you live a paw-fect life at home with your furry kids.
Here are the 5 hassle-free ways to clean and protect your bedding.
Pay Attention to What Your Pet Eats & Poops Out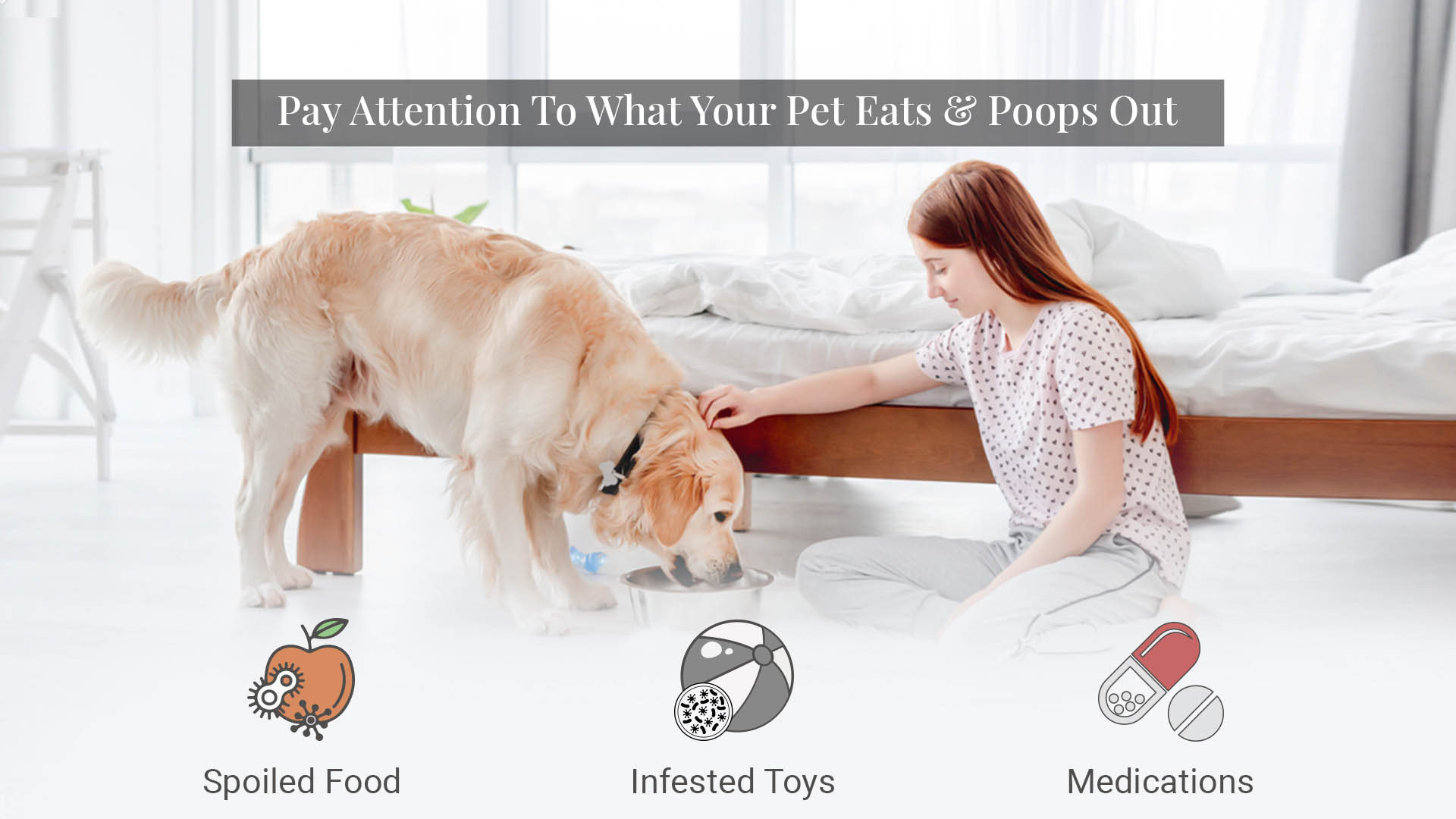 One of the first hacks that any pet parent needs to bear in mind is paying attention to what your pet eats. If your pet has not pooped the whole day or has eaten something that's not right, it is advisable to not let them hop onto your bed for the night. Doing this simple activity will save you from spending precious hours washing and cleaning bed linen.
Spread Out An Extra Layer Over Your Bed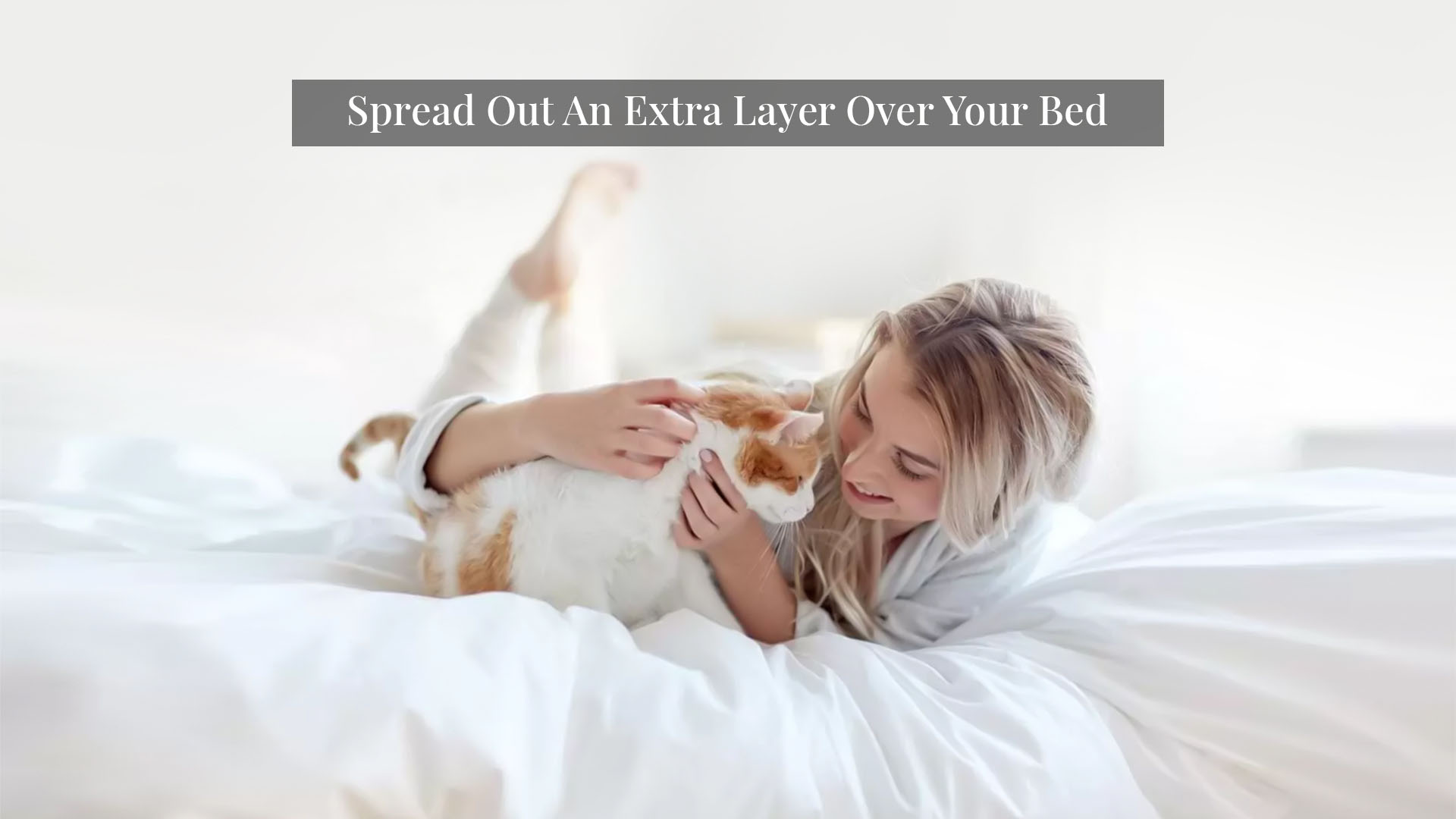 Worried about your favourite bed sheet getting mired with fur and stains? Why not cover it with an extra layer of bed sheet! Placing an extra sheet helps you spend less time in painstakingly cleaning pet hair from your bedding. Opt for pure Cotton Bed Sheet as they are skin-friendly and hence, the best pick for your four-legged angel.
You can use Pizuna Linens' 400 thread count bed sheets made from long-staple cotton using Fine Yarn Technique. The Special Single Dent Sateen Weaving offers a greater surface and a soft touch sans the shine. Your furry friends will simply love the comfort offered by the smooth, and, luxurious texture of our cotton bed sheets. We use premium, revolutionary colorfast dyes that are engineered for sustainability and are better for the environment. The enhanced durability means that these bed sheets can withstand all the pawing and denning too. Right from pastels and nudes to more vibrant and deeper hues, we have got it all. The exciting and vibrant colors of these sheets add style to the ambience of the room!
Change & Wash Sheets Regularly
Washing pet bedding regularly is a must – this is true whether you share your bed with pets or not. Ideally, washing them every 4 or 5 days helps to maintain optimum hygiene. If you're pressed for time then washing the bedsheets once a week also works perfectly well. If your pet loves taking a walk in the rain or enjoys a swim, then changing bed sheets after every such adventure will save you from the not-so-pleasant 'wet pet' smell emanating from the bed. While washing the cat bed or dog beds the sheets drop a silicon hair catcher that extracts the pet fur from the sheets and gives us a perfectly clean bedding. You can also follow rule of three to keep your sheets in rotation to make them look and feel fresh.

Use a Detergent That Cleans & Eliminates Odour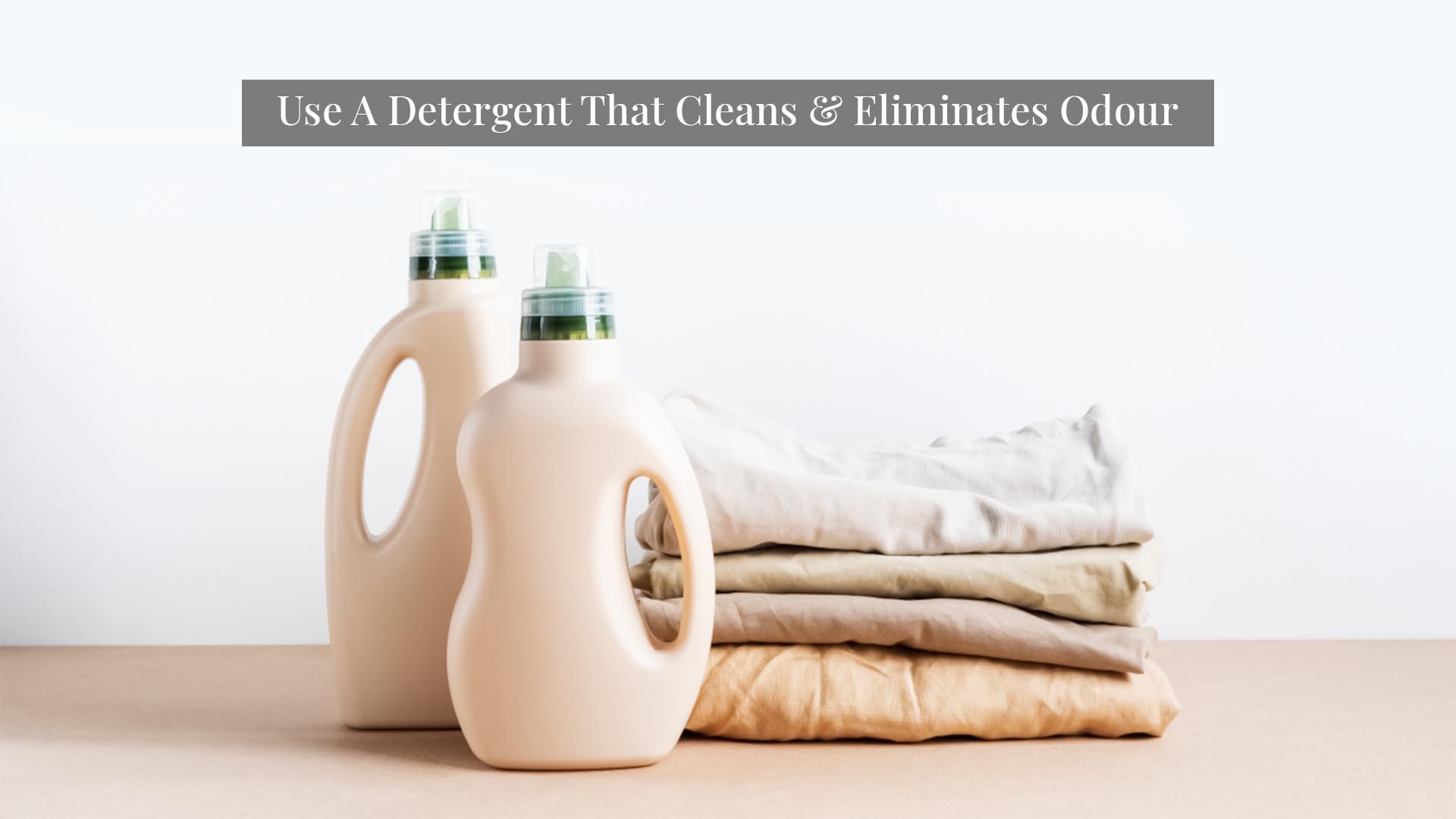 Most of us tend to pay less attention to the detergent that we use for cleaning the sheets. Using the right detergent eliminates tough odors like sweat, body odor, and damp or musty smells. Go for a detergent that helps neutralize odors and leaves your pet bedding smelling clean and fresh. Use a pet-safe laundry detergent to wash the load. You can also add in some pet hair dissolver to get rid of any leftover hairs.
How To Wash Bedding Used By Your Pet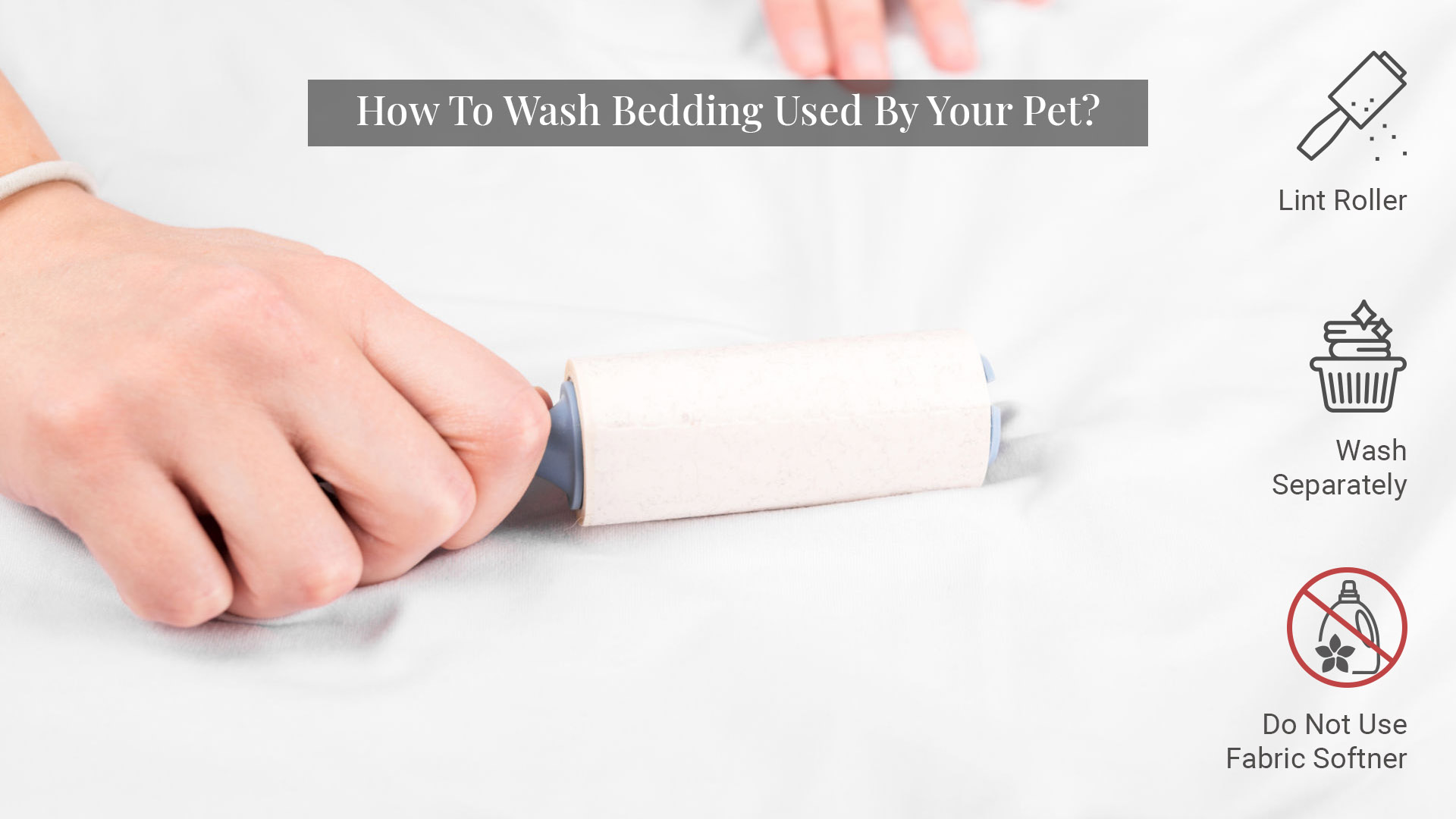 Did you know pet bedding can harbour ticks, mites, and fleas, as well as E.coli and salmonella?
Wash the bedding with warm water at a temperature of 140° F to thoroughly clean the ticks and fleas that can cause infection or an unpleasant experience.
Use a lint roller to remove the excess hair off the sheets. If there's a lot of hair, then vacuuming it helps. Once done, put all of your pet's bedding and blankets in the washing machine and wash them separately from any other laundry. Do not use fabric softener or any other products in the rinse cycle as it could irritate your pet. Dry your pet bedding in the tumble dryer and choose an eco-friendly setting. You can also dry the sheets in the sun if you're looking for a more natural option, or if you don't have a tumble dryer.
We hope that these easy and effective tips will help you clear the mess (read dirt, hair, pollen, dead skin cells, feces, germs etc.) on your cute and lovable pet's bed created by your cute and lovable pets.